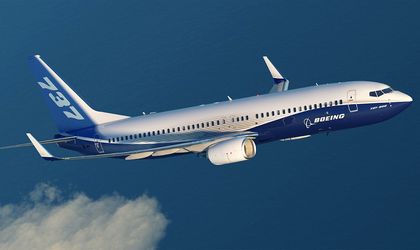 Romanian state-owned airline Tarom said on Monday they had reached a deal with Boeing over the purchase of five 737 MAX 8 aircraft for USD 586 million and a leasing agreement for two 737-800 aircraft.
737 MAX planes are the best-selling in Boeing history with over 4,600 orders to 100 customers globally.
Tarom will be the second Romanian airline to have 737 MAX 8 aircraft in the fleet, after Blue Air placed  last year an order for the purchase of six 737 MAX 8 models, with the option to buy two.
The 737 MAX 8 has a capacity of 162 to 178 seats in both classes and can reach a maximum of 210 seats.
The distance this model can fly is 6,570 km and airplanes are equipped with the latest CFM International LEAP-1B engines.
In addition to the acquisition, Tarom will also acquire a landing program from Boeing Global Services, as well as an online management solution for technical documentation that will be used to maintain 737 NGs to perform and repair repairs efficiently. This year, Tarom leased from Boeing two 737-800, five-year-olds owned by Malaysia Airline and announced earlier this month that it would rent up to 13 regional jet aircraft.