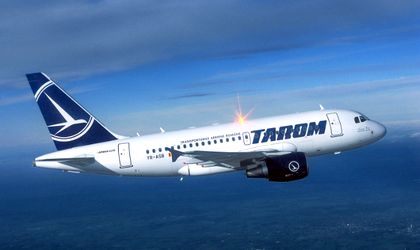 Romania's state-owned airline company Tarom has reduced its losses in the first half of this year by 38 percent compared with H1 2017, to RON 64.7 million (EUR 13.9 million), as revenues rose faster than expenses.
According to Tarom's half-year financial statement, the revenues rose by 25 percent year-on-year in H1 2018, up to RON 632.9 million (EUR 136 million), while expenses increased by 14.3 percent, to RON 697.5 million.
Tarom has registered 10 years in a row on losses – the last year on profit was 2007 -, as bad management and growing competition from low-cost airlines like Wizz Air and Blue Air eroded its market share.
After decades of first position on the Romanian airline market, Tarom ranks now third, behind Wizz Air and Blue Air.
Despite poor results, Romania's government was always disposed to help the company to stay on the market.
This year, Tarom had reached a deal with Boeing over the purchase of five 737 MAX 8 aircraft for USD 586 million and a leasing agreement for two 737-800 aircraft.
The state-owned company is also planning to buy a new aircraft for its fleet, destined for the ultra-premium segment, according to company officials.
So far, it is not clear if this expansion strategy will help Tarom to remove losses and to become a profitable business, after a decade of losses totaling hundreds of thousands of euros.