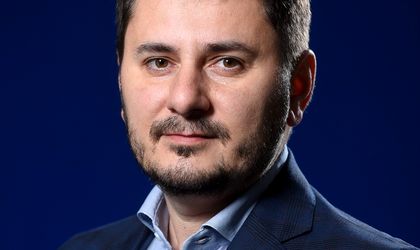 System Innovation Romania, the main SAP Business One partner on the local market, recorded a 20% increase in revenue in 2022, exceeding 2 million euros. At the same time, the number of employees increased to 30, distributed in the two offices in Bucharest and Cluj-Napoca.
The main source of income came from the implementation of the SAP ERP system for small and medium-sized companies, followed by Qlik BI services. The main drivers of growth in 2022 were the implementation of large projects for key players in the oil and gas, construction and real estate industries. These projects included integrated ERP and Business Intelligence implementations, as well as the development of 100% customized mobile applications.
Additionally, the company carried out multiple SAF-T reporting and e-Invoice implementation projects for both SAP Business One and other ERP system clients. Because SAP is an international ERP system, used in countries that have adopted the SAF-T reporting format before Romania, System Innovation has been able to leverage existing know-how to help its local clients.
"2022 was a year of multiple legislative changes, which we turned into opportunities. We prepared in advance for the transition to SAF-T, thanks to our international experience, which ensured us a large number of projects. SAF-T was an important source of growth, both from SAP Business One customers and other ERP solutions customers. In 2022, the team reached 30 people, but our focus is on developing skills and raising the level of expertise rather than organic growth", says Ciprian Condur, Managing Partner of System Innovation Romania.
For 2023, System Innovation Romania is following the trend generated by SAP and moving towards the cloud. Plans include bringing new SAP products to the portfolio, as well as developing new proprietary products in the field of mobility and warehouse management. Additionally, to meet customer needs, the company will accelerate the development of its Business Intelligence division this year.
System Innovation expects a similar growth in 2023, as the market is catalyzed by an increasing interest of companies in modern, internationally recognized ERP solutions. Furthermore, the local market will be supported by numerous non-reimbursable financing programs. One such program is the Small Business Digitalization Program, with a budget of 345 million euros, which includes eligible expenses for cloud-based ERP and BI solutions.