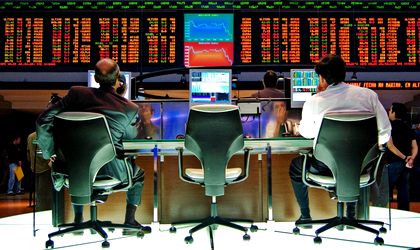 The private equity market in Central Europe (CE) stabilizes as deal-making slows, after a period of intense deal-doing in 2017 marked by fundraisings and large exists, according to Deloitte's Central Europe Private Equity (PE) Confidence Survey. The survey has mirrored the private equity market evolution since 2003, twice per year, and this latest edition was conducted at the end of 2018.
The confidence index accelerated its decline to end at 105, thus reversing the 18-month increase between autumn 2016 and spring 2018. Confidence as approached by Deloitte's Central Europe Private Equity Confidence Survey is often based on economic expectations and reflected in other index metrics, such as the outlook for market activity and the balance of deal-doing versus portfolio management.
Most private equity professionals in Central Europe (75 percent) expect market activity to remain the same for the region, while 11 percent expect activity to increase, compared to a third, in the summer of 2018, hinting at a more cautious behavior from investors as economic and political uncertainty abound. Almost three quarters of the CE deal-doers (73 percent) expect the current economic backdrop to be maintained while the vast majority (93 percent) is confident of securing debt finance for deals, expecting liquidity levels to remain the same.
Regional deal doers also expect to buy more than they sell in the coming months. Exits were also considerable in 2018, with Romanian transactions including Abris selling courier service Urgent Cargus in a secondary buyout to Mid Europa Partners.
"In Romania, the activity of the private equity firms is in line with CE. I expect that a good number of transactions will continue to be performed by PE firms either on the buy or on the sale side. Large PE firms are looking to enter Romania, seeing our country as a good investment alternative in the region. Such investments will be definitely influenced by the overall economic conditions and local legislative environment," said Radu Dumitrescu, partner transaction support, Deloitte Romania.
In Central Europe, with its strong GDP growth, deal doers are expected to remain focused on new investments. The majority of investors expect the average deal size to remain unchanged.
"Private equity firms are typically interested in medium and large ticket transactions targeting local or regional market leaders. While the Romanian M&A market continues to be dominated by strategic players, PE firms' activity reached record levels of acquisitions in 2016 and 2017. It slightly decreased last year, but we remain optimistic about the prospects for 2019," said Ioana Filipescu, Corporate Finance partner, Deloitte Romania.
Considering the transactions with disclosed values announced in 2018, strategic investors were involved in 56 percent of the transactions, while the private equity funds were at 39 percent of the disclosed volume, according to a Deloitte Romania analysis of the local M&A Market.