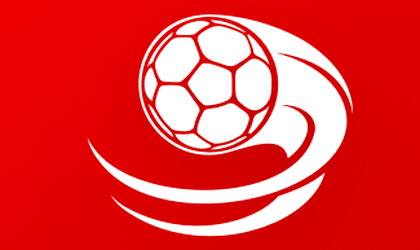 Superbet, the largest sports betting and gaming company in Romania, received a strategic investment of EUR 175 million from Blackstone Tactical Opportunities, part of Blackstone Group, one of the largest American investment fund.   
"We are anxious to start this strategic partnership with Blackstone. Capital infusion from the US fund backed by rich experience makes Blackstone a partner capable of supporting Superbet Group to maintain its market leadership in Romania, to continue to increase its market share and, above all, to be able to capitalizing on opportunities to expand business in both Central and Eastern Europe and globally," said Sacha Dragic, co-founder and CEO of Superbet.
Further details on the terms of the transaction have not been made public.
"We are delighted to be able to start working with Sacha Dragic and the excellent management team he has created at Superbet. It is impressive that the Romanian company has invested in multi-channel and digital operations, including the launch of its own online gaming and betting platform, all made to the international standards of the industry. We are anxious to support the upward trend of Superbet, whose growth model is based on international expansion and on continued technology investments," said Andrea Valeri, Senior Managing Director at Blackstone.
The rapid growth of the Superbet group was primarily due to the quality of its retail locations, as well as a pricing policy and services that put customers first. Second, the success of the group has been driven by both technology investment and rich experience in the industry. Thus, Superbet has been able to develop an exceptional online betting platform that enables bettors to experience a differentiated experience while also providing flexibility and greater scalability compared to competing bids.
The consultant throughout the transaction was Stifel American company. The legal consultant for Superbet was the law firm Herzog, Fox & Neeman, and for Blackstone lawyers at Jones Day. On the financial side, Blackstone was the UBS Investment Bank consultant.
Superbet was founded in 2008 by Sacha Dragic. In 2018, recorded a turnover of EUR 180 million and today operates a network of over 1,200 agencies nationwide and has over 3,500 employees. The company is the largest taxpayer in the industry with nearly EUR 57 million paid in 2018.
Blackstone is one of the largest investment funds in the world with assets under management of USD 512 billion. The fund operates through its investment vehicles a vast and highly diversified business portfolio. It focuses on the real estate sector, public debt, secondary funds, non-investment loans, etc. Within the group, Blackstone Tactical Opportunities (BTO) is a strategic source of capital that specifically focuses on minority investment in targeted companies. The fund's objectives are to generate a positive economic impact and create long-term value for companies, investors, and communities in which the fund works through portfolio business.