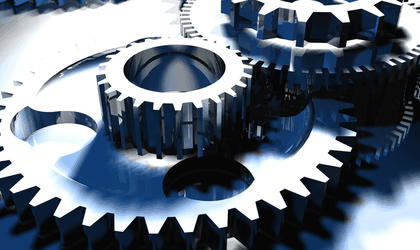 Since the turn of the millennium, and in the age of new groundbreaking technologies appearing on a yearly basis, it's common to see new specialist industries spring to the forefront and then drop into obscurity a short time later.
At the other end of the scale are a number of industries that have seemingly done nothing but grow, regardless of changes in the world around them. They have maintained growth at a steady rate and have proven to be a rock of stability for other businesses to latch onto. Below are some of the standout examples from across the globe and the business world.
The Textile Industry
To be clear, this section is not discussing the fashion industry, which has a much more mercurial pattern of growth, as any regular readers of our Business-Review.eu's investment section will know. Where the stability lies with the general clothing side of the industry, producing mass items like t-shirts, jeans or shoes. This includes the biggest brands like Nike, Levi's or H&M but also international budget retailers along the lines of Kiabi or Next, covering all price points.
The reasoning behind the continued success of this industry is relatively straightforward. Clothing is an essential purchase for people across the world regardless of anything else happening around them, and purchases have a fairly regular frequency per person as old items wear through and must be replaced. Beyond that, driving forces from the fashion side of things push people to pick up new styles periodically regardless of need, making it one of the most effective types of marketing in the world.
It also has a strong and steady growth projection going forward as shown by all of the details over at Statista.com. From their data, the biggest growth contributors are the luxury clothing lines such as Gucci or Louis Vuitton, but also a burgeoning market for second-hand clothing. Aside from incredibly slight dips, the industry as a whole is expecting major expansion across the next decade and reach over $2 trillion in total.
The Casino Industry
While it is less publicly prominent than textiles and clothing, and the overall numbers are naturally a bit lower, the casino industry has had an impressive track record over the past couple of decades. More than just having stable growth, the actual amount of growth has been incredible with certain markets near doubling year on year.
The biggest part of this rise has been the online side of the industry, with thousands of online casino sites appearing over the last twenty years. Sites like CasinoReviews.com were created purely to catalogue and review each one, as they all have different themes, offers and features to them with the list of high-profile ones alone going into the hundreds of listings.
As for where the growth is coming from, a lot of it comes down to constant and relatively rapid development. Slot games, for instance, can come out by the dozen every single month and individual developers create multiple titles each year. More than that, the games integrate the latest in technology, including virtual reality and augmented reality in live versions, meaning that it has no chance of getting stale.
The Fast-Food Industry
Stepping back into the big numbers, fast food not only boasts one of the highest global values of any industry, but also some of the most incredible resilience of any industry out there. Apart from a small dip around 2020 as documented at FortuneBusinessInsights.com, market leaders like McDonald's and Burger King have seen growth on top of growth for decades without pause.
A large portion of this has been an extremely aggressive franchising strategy to the point that it is now harder to find a country without a McDonald's branch somewhere than with one.
As established household names, the biggest companies have been able to trade on reputation with set menus that haven't changed significantly in a long time. They provide customers with a stable rock in a sea of changing tastes and trends and so far have proven adaptive to tastes and trends, such as plant-based burgers as vegan alternatives, while keeping their core items the same.
Of course, there is never any absolute guarantee about any particular industry continuing to grow in the future, but the three above seem as though it would take something catastrophic to stop them from expanding further. For the investors out there, these are generally the safest prospects available on the market, so would be well worth adding to a portfolio if the opportunity is presented.