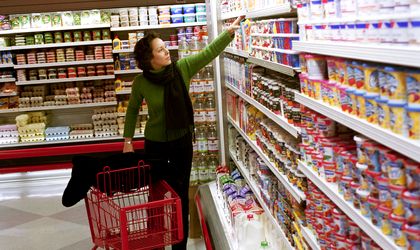 Consumer confidence increased in the last 5 years globally but more in developing countries in Asia, Africa, Latin America and the Middle East according to the latest study by Nielsen. The study "Changing Consumer Prosperity" revealed that 58 percent of global consumers believe they are in a better financial position than five years ago.
The study measures the evolution of consumer sentiment about their financial situation and revealed that, while consumers in Asia Pacific are perceiving their financial situation better (70 percent are better than 5 years ago), consumers in developed countries are not as positive. Less than half of North Americans (46 percent) and only about a third of Europeans (37 percent) believe that their financial situation has improved over the past 5 years. Romania (61 percent), Pakistan and Colombia are the only countries outside the Asia-Pacific region that top the markets with the most positive financial sentiment. Countries in Central and Eastern Europe, such as Hungary (+ 21 percent vs 2016), show the biggest improvements in consumer sentiment, followed by Poland, Bulgaria and Slovenia (+ 14 percent vs 2016).
The Nielsen study shows that 44 percent of people spend more than 5 years on consumer goods globally, while their share is 39 percent at European level.
Despite the fact that they perceive improvements in their own finances, many feel the pressure of rising living costs. Globally, only 15 percent of consumers feel they can spend without worries, while about a third (31 percent) say that they can barely cover their basic expenses.
The same study shows that on a global scale, online is becoming a popular destination for premium product purchases. Exclusive product ranges and attractive offers generate sales from local retailers as well as from abroad. More consumers choose online channels to buy premium products (45 percent in 2018 plus 6 percentage points vs. 2016), and at the same time almost a quarter of consumers buy these products from online retailers from other countries (24 percent, + 5 pp vs. 2016). Classic stores continue to be visited for premium products by 60 percent of buyers in their home country, while 15 percent of them travel abroad to buy premium products, the main reason being the buying experience and the attention they receive in store.
The main categories for which consumers are willing to pay a higher price are electronics (42 percent), clothing (40 percent) and cosmetics (31 percent), followed by dairy and meat products (30 and 29 percent respectively).
The Global Survey is an online study based on a questionnaire that can be completed in about 30 minutes. The panel of respondents is provided by external providers and consists of internet users who have agreed to participate in this study. The sample was structured by age and gender according to the specifics of each country. It is weighted to be representative of the Internet consumer profile nationwide and is based solely on the purchasing behavior of respondents with Internet access. Internet penetration varies from one country to another. Nielsen reports data only for countries with at least 60 percent penetration of the internet or an online population of 10 million.