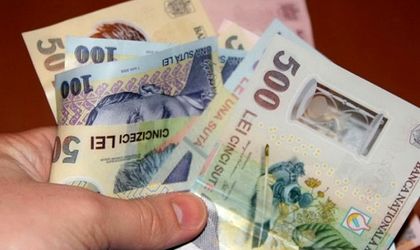 An increasing number of clients of companies offering asset management services are willing to pay for financial advice, but their value-added expectations are changing rapidly. As a result, 33 percent of clients of such companies have changed supplier over the past three years, and a similar share are planning to do the same in the next three years, according to the EY 2019 Global Wealth Research report.
The report aims to explore how customers value wealth management services and aggregate responses to a survey of 2,000 clients using asset management services and the conclusions of discussions with 50 executive executives in the field.
Since no vendor can fully meet the various needs of respondents, asset management clients collaborate on average with five different vendor types. As the industry faces new competitors, new technologies, and changing customer expectations, service providers need to evaluate their offers and redefine how they provide financial advice.
According to the study, an 18 percent increase in access to the services offered by independent consultants is expected over the next three years, suggesting that the flexibility of their solutions and tariffs is more attractive to customers.
Similarly, the percentage of respondents intending to use FinTech's services is estimated to grow from 38 percent today to 45 percent over the next three years. Although these newcomers manage assets of lower value, the study indicates that the number of respondents using services through FinTech is similar to that of respondents who use dedicated property management institutions.
Respondents are thus moving towards smaller and more agile providers (especially FinTech companies and independent consultants) to benefit from personalized solutions. The study shows that traditional asset managers should take this into account and come up with suitable deals, such as anticipating and adjusting proactive client life events.
Preferences for emerging technologies outperform the 2016 projections
And digital channels are evolving faster than real estate managers and their clients have been expecting three years ago. In 2016, only 20 percent of customers predicted they would choose to use mobile applications for asset management activities by 2019, while the current study shows that 41 percent of respondents prefer these applications as the main asset management channel.
In regard to new technologies, only 1.4 percent of respondents now prefer digital assistants and voice activation as the main channel. However, 9 percent of respondents say they will choose this channel in the near future. However, these figures may significantly underestimate growth potential, as was also underestimated for mobile applications in 2016.
Despite the rapid growth in demand for digital solutions, respondents want human interaction. 25 percent prefer face-to-face or telephone conversations as the primary method of interaction, and almost half of respondents (42 percent) prefer these methods when it comes to financial consultancy.
Customers are requesting alternative pricing models
Almost half of respondents to wealth management services (46 percent) are dissatisfied with the charges they pay. They do not think they are being charged correctly, and the biggest discontent comes especially from clients with very large heritage (66 percent).
Most respondents (55 percent) want their asset managers to use a payment method that offers more transparency, objectivity and certainty. The most common method of payment today is a percentage of the assets managed. However, the most desirable methods are those based on fixed rates and hourly rates.
Half of respondents do not use consulting and planning services
Providers of asset management services lose sight of the value of their consulting, planning, and budgeting services. Over 80 percent of their clients are interested in consultancy and planning, but less than 40 percent are currently using them. In addition, only 28 percent of respondents discuss saving with their wealth manager, although this is an opportunity for providers to talk about daily budgets.
 "Customers aspire to achieve a level of independence in which money is either a way of eliminating tomorrow's care, or a means of achieving a more important goal. Providers of wealth management services need to redefine the value of financial advice, focusing on intangible aspects, that is, those solutions with less measurable or measurable benefits but which improve the daily lives of their clients," says Alex Birkin, coordinator Global Wealth & Asset Management Advisory within EY.