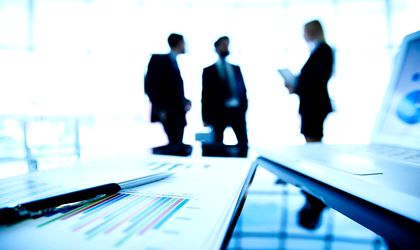 A new study by iSense Solutions, called Modern Consumer Trends Tracker, has found that 63 percent of Romanians want to have their own business. The share of respondents who said that they wanted to run a business was highest among men (72 percent), young people aged 18-23 (77 percent), and adults aged 24-38 (75 percent).
For 80 percent of respondents, being independent means not being financially dependent to someone else; 77 percent associated independence with being able to do the things they want and following their passions.
Other things respondents viewed as independence were making it on their own (57 percent), being a freelancer and working at their own pace (32 percent), living on their own (9 percent/21 percent among young people between 18 and 23), not having any properties or being stuck in one place, being able to move anywhere at any time (7 percent), having no responsibilities to other people (children, family) – 7 percent.
The survey was carried out in January on a representative sample for the urban population, totalling 1011 respondents.
Even though most employees in Romania work at the company office the entire time (66 percent), some of them are able to work from home periodically (15 percent), while 19 percent work from home or other places constantly.
When it comes to working from home or other places besides the company office, 61 percent said they had the freedom to make their own schedule, 55 percent said they could focus better, 53 percent said they had more free time, 51 percent that they feel more relaxed and less tired, 35 percent felt more productive, 24 percent used the latest technologies.
On the other hand, 20 percent of respondents said that working from home or other locations made them miss interacting with other professionals, while some said it sometimes made them feel lonely (13 percent) or not be able to focus (8 percent).
"There are several perceived benefits of working at home among Romanians in urban areas, and companies can take this into account and offer such benefits to their employees when possible. It's also very interesting that the share of young people aged 18-23 who have the option of working from home is much larger than it is among the general population (37 percent versus 15 percent), which shows that employers are willing to meet their needs for flexibility by offering them the option of working from home or the opportunity to become intrapreneurs," said Andrei Canda, Managing Partner of iSense Solutions.