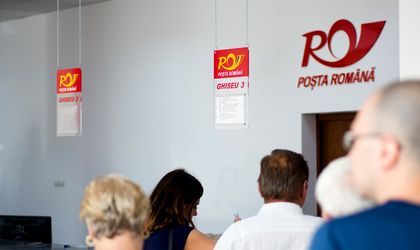 Posta Romana, the state-owned postal operator which is also the biggest employer in Romania, is looking to spend close to EUR 2 million for international air mail services.
Two companies have submitted bids in the 2-year contract worth EUR 1.73 million, VAT excluded. Up to now state-owned airline Tarom provided air mail services. In the current tender, Tarom is competing for the contract against BT Airmail, a company based in Miami that is controlled by a Russian citizen, according to Profit.ro.
Posta Romana has been reporting slim profit margins in the past few years and the company has failed to make major investments in its network of physical postal offices. Walk into a post office from Bucharest and you might see postal operators using printing equipment more than a decade old for instance and clunky computers. Earlier this year, the government approved a capital injection of RON 170 million for Posta Romana.
In 2017, the company recorded a net profit of RON 13.9 million and a turnover of RON 1.12 billion, according to data from the Ministry of Finance. The company was also able to turn a small profit in the previous year, after posting a loss of RON 33 million in 2015.
Posta Romana's average number of employees stood at 23,403.