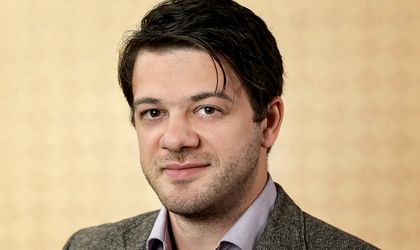 Victor Angelescu's name has been associated with APS Group for 12 years, a period in which he evolved from the position of manager of the Debt Recovery Department of Asset Portfolio Servicing (APS) Romania to long-term executive director of the entire Czech Group in Romania. But, starting this year, Angelescu and the company remain partners in just one project: FC Rapid București.
With 17 years of experience in alternative asset management, real estate investing and debt recovery, APS Group has a strong presence in Central and South-Eastern Europe, being a leader in the field in 15 countries. With a nominal value of 9.9 billion euros, the group manages 99 non-performing loan portfolios (NPLs).
"Victor led the entire debt recovery activity between 2018 and 2021, extending the success of APS Romania to a multitude of other markets too. Due to his ambition and dedication, the Romanian subsidiary, among others, has become the largest Czech company in the country," declared Martin Machoň, CEO of APS Group. The company became operational in Romania in 2007, where it recorded revenues of over 7 million euros.
During his collaboration with APS, Angelescu also accepted the challenge of building within the Romanian Group the Real Estate division, where APS identified several opportunities on the local market, many of which are to be realized.
Since the beginning, along with APS, Victor Angelescu was involved in the investment process within the Rapid București sports club, both as a representative of the company and through personal investment. The club has been promoted to the first football league in Romania this season and has the greatest ambitions for both this season and the ones to come. These aspects require Victor's full attention, especially the negotiations with various partners and sponsors. 
"I had great time during my 12 years in APS. I enjoyed every day, every challenge and every success. As the company grew, I gained new experiences. I am really thankful for the opportunity to be part of an international team. Now I want to fully focus on FC Rapid București and the first season in the first football league," said Victor Angelescu.
Therefore, he and APS Group will continue as partners (co-owners) only within Rapid București, where they became majority shareholders at the beginning of 2021, holding 97% of the shares.