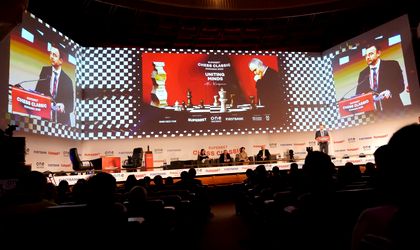 The Grand Chess Tour (GCT), a circuit of international events, each demonstrating the highest level of organization for the world's best players, will return again in 2023. Tour participants will compete for a total prize fund of $1.4 million over the course of the 2023 season.
The prize money for each of the two classical tournaments will be $350,000 and $175,000 per event for rapid and blitz. In addition, a bonus prize fund totaling $175,000 will be awarded to the top three overall tour finishers.
The 2023 tour will include eight full tour players and additional wildcards will be selected for each tournament.  The Superbet Chess Classic will kick off the 2023 tour in Bucharest, Romania and the Sinquefield Cup will close out the tour from November – December in Saint Louis, Missouri, USA.
Between the two classical events are three rapid and blitz events scheduled to be in Warsaw, Poland, Zagreb, Croatia and Saint Louis, USA.
The major sponsors of the 2023 Grand Chess Tour are Superbet Foundation, Super United, and Saint Louis Chess Club.
2023 Grand Chess Tour
Tournament Name
Tournament Date
Tournament Location
Superbet Chess Classic Romania
May 4 – May 16
Bucharest, Romania
Superbet Rapid & Blitz Poland
May 19 – May 26
Warsaw, Poland
SuperUnited Rapid & Blitz Croatia
July 3 – July 10
Zagreb, Croatia
Saint Louis Rapid & Blitz
November 12 – November 19
Saint Louis, USA
Sinquefield Cup
November 19 – December 3
Saint Louis, USA
"Fans can expect another exciting year of classical and rapid and blitz tournaments among the world's best chess players," said GCT Executive Director Michael Khodarkovsky.
The full format and list of full tour players and wildcards of the 2023 Grand Chess Tour will be announced soon. Please visit grandchesstour.org and follow GCT social media for more information and all the latest news regarding the tour.