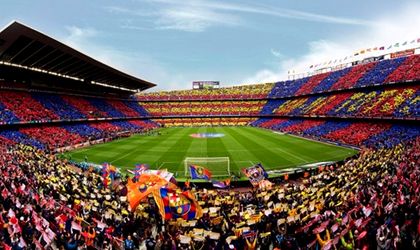 There is no denying that FC Barcelona is one of the biggest and most famous football teams on the planet. Forbes recently ranked Barcelona as the fourth-most valuable sports team globally despite the Catalan giants' incredible debt, which tipped the scales at a jaw-dropping €1.35 billion. Mounting debts have caused Barcelona a whole host of issues on and off the pitch, but only this week the club's management team announced 2021-22 profits of €98 million. Has Barca turned a corner, or is this short-term profit only papering over the cracks?
Check any of the online sports betting reviews, and all the sites listed always have Barcelona as one of the favorites. They are the most successful team in Spain, at least domestically, with a record 75 trophies. Filling the team's trophy cabinet are 26 La Liga titles, 31 Copa del Rey trophies, 13 Supercopa de Espana, a trio of Copa Eva Duarte, and two Copa de la Liga titles. However, that success has come with a price and a hefty one at that.
Barcelona's Eye-Watering Debt
Barcelona's finances hit the headlines last season when the club announced losses of €468.32 million. The club put a large chunk of that astronomical sum down to the COVID-19 pandemic, stating that it lost masses of revenue due to playing behind closed doors. Its Camp Nou stadium holds 99,354 supporters, so playing without any fans in the stadium is a costly business. However, the lack of income was only part of the long-running issue, as became apparent when La Liga stepped in after finding Barcelona breached its financial fair play rules.
It was revealed that Barcelona owed €390 million in outstanding player wages and almost €670 million to various banks and financial institutions. Totting up everything the club owed came to a figure of €1.35 billion, with player wages accounting for 103% of the club's turnover. It does not take a genius to see that it is not a sustainable business model to spend more than your income, which is why La Liga imposed a wage cap of minus €144 million on the Catalan giants.
The restrictive spending cap ultimately resulted in Argentinian superstar Lionel Messi leaving the club on a free transfer to French outfit Paris St. Germain. Messi signed a four-year deal in 2017 that guaranteed him a minimum of €555 million, a staggering €115,225,000 renewal fee, and €77,929,955 in loyalty bonuses.
Barca Spend Big Despite €1.35Bn of Debt
Barcelona's finances did not stop them from investing in their playing squad this season. They spent more than €140 million on Raphinha, Jules Kounde, and Robert Lewandowski, in addition to signing four star players on free transfers. On the flip side, they recouped around €35 million from player sales. So has Barcelona managed to continue spending big and offering huge salaries? By using financial levers.
The club essentially sold some of its assets to fund the spending spree. First, it sold 10% of its television rights to Sixth Street for €267 million. Barcelona sold another 15% for another €267 million. It then sold 25% of its Barca Studios division to Socios.com for €100 million and an addition 25% of Barca Studios to Orpheus Media for €100 million.
These short-term deals ultimately resulted in Barcelona making a €98 million profit in the 2021-22 season. The club's management team predicts the 2022-23 season will see an operating income of €1.255 billion and a profit forecast of €274 million.
If the club continues to pull in more than a billion euros in revenue each year despite the economic levers it has activated, it should be fine. However, on the surface, the deals have a striking similarity to those struck by English Premier League team Leeds United, who infamously almost went bankrupt after leveraging debt based on future ticket sales and prize money from major competitions. Only time will tell if Barcelona has genuinely turned a corner.