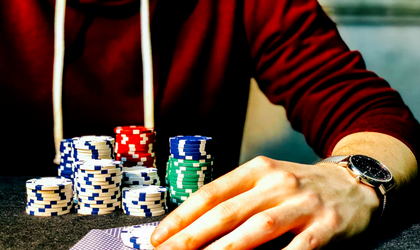 The Sports Betting Industry – A Gambling Monolith
When it comes to all sorts of businesses, from importation and exportation, technology, science and pharmaceuticals, all the way to entertainment, the most adequate way to describe them would be to compare them to a watch.
A watch is tightly packed, with a number of gears and screws all working in tandem to put out their own requisite functions as time goes on. Every little factor can affect every other facet, every deal can either bring profit, with the example of Romanian imports into the UK increasing or can result in a loss. Business and Industry are very volatile in their nature, and only the most skilled and business-minded can really take the industry to the top.
One of the biggest industries nowadays is the sports betting industry. It's seen success in numerous countries and worldwide, and the industry is predicted to reach highs of around 167.66 Billion by 2029. It's made its success by tapping into people's love for sports as well as the innate human need for one to feel that rush of adrenaline.
Canada is one such country, and within this article, I will be going over the notions of sports betting in Canada, why it's so popular, and how it works. A number of factors will be explored within the aspect of Canada sports betting such as legalization and its humble beginnings.
A Historical Look at Betting In Canada
Even back in the 1800s, when it came to the gambling industry in Canada, there was always a demand for various forms of gambling, including sports betting. Back then, betting on any kind of sport, from boxing to the earliest iterations of hockey, was perfectly legal. However, in 1892, the first criminal code for Canada was passed, and it included a provision that made betting on sports illegally. Because of this, wagering on sporting events is still extremely common, despite the fact that it is now being conducted by organized crime, which makes it a riskier venture.
In 1969, Canada legalized gambling in an effort to raise more money for its television programming. This was later expanded through the legalization of sports betting in the year 1985, which, up until the year 2021, consisted of betting in the form of a lottery.
This continued until the year 2021. Because it would permit wagering on individual games, the Protecting Bettors from Exploitation in the Context of Online Gambling and Sports Betting Act would become law in 2021 and completely alter the landscape of online gambling and sports betting.
What makes the Canadian Sports Betting Sector so Profitable
When it comes to getting down to the nitty-gritty of what makes the sports betting industry such a lucrative business, particularly inside the borders of Canada, it all comes down to a handful of different elements. The first of these would be the widespread enthusiasm that people in Canada have for sports, as well as the creative ways in which bookies and the government of Canada have found to capitalize on this enthusiasm for sports.
As was mentioned earlier, sports have traditionally played an important role in Canadian culture. This has been the case for such a long time that the majority of the sports that are played today, such as basketball, bowling, and lacrosse, can trace their roots back to Canada. As a result, these sports have been widely celebrated in Canada for centuries.
After the 1960s, when gambling was still illegal and the Canadian government needed more funding, they turned to the sector of gambling and increased this with the introduction of sports betting in an attempt to increase their revenue even further. This was done in the hope of increasing their revenue even further.
It should come as no surprise that the Canadian populace would jump on the bandwagon of betting, as this activity has been held dear in the hearts of Canucks all around the world, and now that it has been legalized and promoted by their own government, it should also come as no surprise that they have done so.
In 2021, Canadian legislators went even further in response to the fact that offshore internet gambling companies and offshore sportsbooks had been eating away at their earnings, providing them with significant competition, and placing a significant bottleneck in their income stream. This ultimately resulted in the passage of the safe and regulated sports betting legislation in the year 2021.
Sports Betting Today and Some Final Thoughts
When it comes to betting on sports as a whole, one can find a wide sector of ways to make some extra money from their favorite sports, perhaps to raise the stakes on an outcome, or perhaps to just make an extra dollar.
This is because betting on sports encompasses a variety of different opportunities. The online sports betting sites that are now available are nothing short of fantastic. These sites provide a broad variety of bonuses that can be used to boost one's earnings, and they also provide a large number of various sports on which one can place bets.
In general, the history of gambling on sports in Canada is one that has resulted in the establishment of a market for Canadians as well as the establishment of a source of income for the government of Canada.
One might claim that the sports betting industry contributes to the overall improvement of the country, given that the profits from this industry are eventually going to be used toward the development of the nation. The legalization of sports betting in Canada is a step in the right direction, and to tell you the truth, the evolution of the industry inside the country makes for some fantastic and fascinating history.