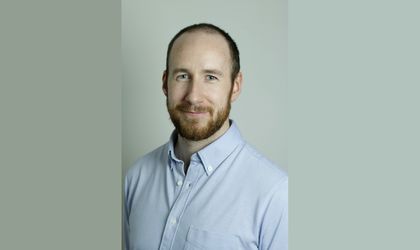 Alan Rownan, Industry Manager – Sports & Entertainment at Euromonitor International talks about how EURO 2020 will affect FMCG and retailing industries.
Sports events used to have a positive impact on country's economy. How did that change during the pandemic?
Historically, major sports events such as the UEFA European Football Championship have offered a welcome economic boost to both the host nation(s) as well as key fan markets. This year however, it is more challenging to pin down just any one mood. The tournament spans multiple cities and countries for the first time meaning that there will be no concentration of fans and with various countries at different stages of recovery, this is anything but business as usual for UEFA. Over the last 12 months however, there have been two sides to the coin – a pent up demand to adapt to the 'new normal' which has included an eagerness to return to sports venues to support both domestic and national teams. The obvious counterbalance to this eagerness however has been the persistent health risks and fracturing of confidence in attending large gatherings.
Yet, while consumers may not be flocking out to bars or public squares to watch the matches, and with strict limitations on capacity at host venues (ranging from 25-33% of total) they are still likely to carve out a portion of disposable income to mark key matches. Soft drinks, alcoholic drinks, snacks and meal delivery for instance will all see an uptick in sales.
How does FMCG and retail industry react to the changing situation?
In many instances, sports has suffered both directly through the widespread cancellation and postponements of events, but also through the downstream impact from other industries as marketing budgets that would have been earmarked for sports have been cut.
Generally what we've seen is a tentativeness from sponsors throughout the pandemic brought about by a range of factors, from a lack of certainty around return on investment (ROI) to reputational risks if sponsorship activations failed to strike the right chord with consumers. As the recovery starts to take hold across Europe, confidence in sponsorship is beginning to grow in parallel. There remains a long way to go to return to pre-pandemic norms.
Across FMCG and retail however, the emphasis will be engaging with fans online. TikTok is the first social media and digital entertainment platform to partner with the EURO 2020 and seeks to become a fan engagement hub when the tournament kicks off. In Euromonitor's Voice of the Industry survey (fielded November 2020) almost 60% of industry respondents saw digital engagement as the most important factor influencing digital commerce in the past year as they seek to find new ways to reach consumers in virtual environments. More than 70% of industry professionals said they accelerated some technology-related investments due to COVID-19.
The annual Voice of the Industry: Digital Survey, asks industry professionals about planned technology investment and the perceived impact of technology on commerce development.#
How will beverage companies benefit from EURO 2020?
Major sports competitions such as EURO 2020 undoubtedly benefit various FMCG categories but aren't an anti-dote to the much broader issues of pandemic restrictions and subsequent economic uncertainty. As a more granular level however, sponsors in key categories will benefit from global exposure and brand amplification throughout the tournament and can expect an uptick in brand consideration and favorability which can be converted to sales. Non-sponsoring brands will also benefit from fans more generally treating the tournament as a reason to indulge. The best outcome for the category will be strong fan engagement driving sales throughout the tournament with a view to sustaining this going forward as the pandemic recovery gains pace.