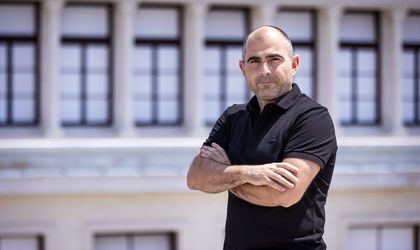 Ahead of the ninth season of the EHF Champions League, Romania's top women's handball team is hitting the road with the support of a new official sponsor. CSM Bucharest has entered into a partnership with METAMINDS, the Romanian technology company specializing in advanced IT&C solutions integration for private companies and public institutions in strategic industries and sectors. This collaboration will further enhance the team's value in the competitions it participates in.
"The women's handball team of the Municipal Sports Club of Bucharest is known for its achievements, dedication, skill, and passion for sports. We are delighted to have a reliable partner, a Romanian company that has experienced growth and continues to grow, just like we aim to do. With METAMINDS' support, we are preparing to reach new heights and establish ourselves in national and international handball competitions," stated Iulian Pîslaru, CEO of CSM București.
This sponsorship will enable the athletes of the CSM Bucharest team to continue their progress, achieve their maximum potential, and compete at the highest level. It also reflects the company's dedication to promoting teamwork, performance, and the development of women's sports in Romania.
"We have always had much to learn from the world of sports. Every goal scored is a story of dedication and hard work. Every victory is proof of human capacity to overcome any obstacle. And this partnership represents not only our aspiration to contribute to the development of Romanian handball but also our desire to learn from the world of sports – to be determined in the face of challenges, collaborate to achieve our goals, and not forget to celebrate together. We are delighted to be part of the CSM Bucharest story, witness the team's achievements, and encourage young individuals to pursue their ambitions in the field of sports," said Andrei Cruceru, Co-founder and CEO of METAMINDS.
Founded in 2007, the Municipal Sports Club of Bucharest quickly achieved success by winning its first national title in 2015. The following season, the team made its debut in the Champions League, a competition it won for the first time in 2016. CSM Bucharest boasts several other titles in its trophy cabinet, including six Romanian championships, six Romanian Cups, and five Romanian Super Cups. Additionally, the team has secured two bronze medals in the EHF Champions League (in the 2017 and 2018 Final Fours).