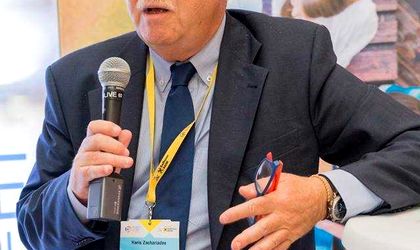 SoftOne Technologies, one of the regional leaders on the Cloud Business Software Market, announces the opening of a new branch in Sofia, Bulgaria, to be run and administrated by SoftOne Romania. The announcement comes just 4 months after the inauguration of the subsidiary in Limassol, Cyprus.
The new branch will operate on the same business model as those in Athens, Thessaloniki, Bucharest and Limassol: Soft1 ERP, CRM and Enterprise Mobility applications will be sold and implemented through a network of authorized partners with experience and expertise on the local Business software market.
"It is another step forward in the expansion of SoftOne in the South Eastern Europe region to meet existing customers in the area and to actively contribute to the transformation of Bulgaria's business environment by using the cutting-edge Cloud Technologies and mobile applications that became indispensable for both SMEs and corporations", said Haris Zachariades, CEO SoftOne Romania.
Softone Romania has over 220 customers who use the company's solutions through its 40 local partners. This year, SoftOne targets a turnover of EUR 800,000 in Romania, 200 ERP and CRM implementations and 50 partners.