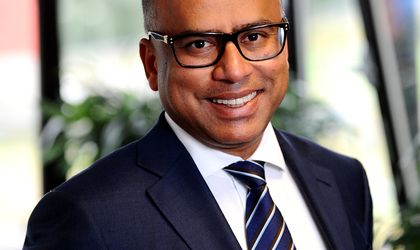 British industrialist Sanjeev Gupta met with several government members and pledged to invest EUR 300 million to upgrade the Galati steelworks plant, which he recently bought through Liberty Steel in a transaction expected to be completed in early 2019.
Gupta also pledged to create programmes to review investing into developing new industrial skills among young people to fuel economic growth, particularly in manufacturing heartlands, such as the Galati region.
The British entrepreneur had meetings in Galati last week with trade union representatives and management at the Arcelor Mittal steelworks. Through the EUR 300 million investment, Liberty intends to upgrade the plant and boost production by over 50 percent, to over 3 million tonnes a year.
The investment in Galati represents a return to the Liberty company's roots in 1992, when Gupta began his business career trading in commodities including iron ore supplies to Galati and other Romanian customers:
"I am very excited to be back in Romania again and have high hopes for the future," Gupta said.
He added that his company's proposed investment in Galati is likely to include the reopening of a blast furnace at the site. Liberty will explore the potential for restarting a third blast furnace or installing an electric arc furnace which would recycle scrap steel in line with the company's Greensteel strategy for sustainable development.