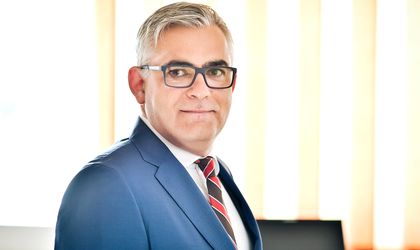 The Saint-Gobain Group is accelerating its organizational transformation process by launching the "Transform & Grow" programme, built around two main pillars: a more flexible management of the company's product and solutions portfolio and a new, simpler and more agile organizational structure, adapted to the needs of customers and incorporating digital solutions at any level.
The company also announced that starting January 1, 2019, Ovidiu Pascutiu was named the General Director of the Saint-Gobain Group in Romania.
With a vast portfolio of products and solutions developed based on the needs, trends and evolution of the market, Saint-Gobain Group has maintained its position as the world leader on the habitat and construction materials market throughout its over 350-year history, thanks to its constant ability to adapt and innovate.
In this context, the Group recently adopted a new management system at the global level, which includes quicker and clearer decision-making channels, which promote a greater responsibility among employees and offer clients a wider and more integrated range of products and services. The new system will also allow the Group to support the development of commercial synergies in order to offer its entire range of products and services to the market in a coordinated manner.
"The Transform & Grow programme will allow us to develop the company's competitiveness and exploit its growth potential by creating more added value for all customers and partners. We will continue to focus on innovation and sustainable development, maintaining the company's most important values – safety, well-being and performance – in order to consolidate our leadership position on all the markets we are active on in Romania. By implementing this programme, we will advance towards our objective to contribute to the creation of wonderful living spaces and the improvement of day to day life by projecting, manufacturing and distributing materials and solutions that are vital to our well-being and our common future," said Ovidiu Pascutiu.