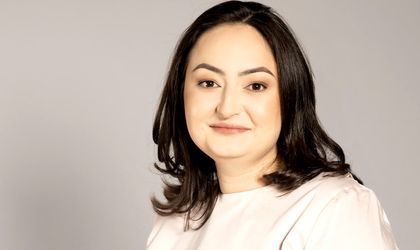 What is Hyperautomation? And how is it different than automation? Hyperautomation is a specific term, coined for this purpose by Gartner's IT department – and mentioned to be no.1 in their Strategic Technology Trends for 2020 rank. It refers to the logical evolution of automation.
By Sabina Amaricai (software testing architect & founder Qualinest)
As you know, automation is the process of achieving tasks without human intervention
Hyperautomation upgrades it to a bigger scale. It uses multiple automation tools and techniques which enable intelligent automation to scale the automation initiatives.
Basically, using automation as a starting point and then adding extra layers of intelligence will open new horizons – it will get you close to "the dream". You will soon be able to forget the days of repetitive and tedious manual tasks, or waiting in lines to get at a clerk's desk or going through a long difficult process to get a mortgage.
Intelligence layers and techniques can be:
Machine learning – enabling machines to identify patterns
Natural language processing (NLP) – enabling machines to interpret human speech
Optical character recognition (OCR) – enhancing machine to convert images to text
Why so many companies fail to implement hyperautomation
The main issue is that most companies don't have a clearly defined process flow. From the production and development stages and the way they connect and interfere, to initial conditions for the input data and the dependencies – every detail counts in order to achieve the proper results. Depending on the size of the company, the density of the processes and data and tools varies. Even in the smaller companies, the schematic is not clear enough, at least according to the requirements of an automation process.
To sum up those requirements: when it comes to automatization, we need to be specific.
What is the need ( the desired output) – what is the expected result and what do we need in order to achieve the said result (clearly defined).
How do we currently do it (or "the current process flow" ) – this refers to the sequence of steps and the players involved in this process
What input do we need – sets of data, starting conditions, different types of access, etc.
This breakdown refers to each individual process. And it continues for each process in the company.
Identifying the need is the first step and the most important one. It is often the most challenging for most companies.
The next step is breaking down the current process. There are so many factors. The paperwork – there can be too much documentation or not enough. There are different people responsible for different phases – so here comes the gathering of all the information, in varies styles and formats and then match it to define the pattern.
And the most difficult of them all, defining the necessary input that is sufficient to lead to the expected outcome. We have so much data, we have so many legacy systems and it becomes difficult to extract just what you need. Most people and organizations give up on this particular step. This is one of the biggest challenges of digitalization – it's been one for a few years and it seems that it will still be one, for a while.
How can we succeed and "hyperautomate"?
We need to start from the beginning. We need to identify the processes our companies use. Design and analysis phases are more important than ever, because when it comes to hyperautomation, winging it is not an option.
The said processes might have some similarities. With the help of abstraction and consultants we can identify them, so we can then define the right subprocesses for automation. That's a solution to avoid work duplication and difficult maintenance later on.
The following step is to identify what is worth automating. Automation sounds so amazing, that we might want it everywhere – but we need to pick our battles. We need proper planning and outcome evaluation.
While there is no rule of thumb when it comes to selecting the processes in an organization, starting with the smallest ones that bring results for your teams and company is the way to go.
Looking at the data can get overwhelming, but starting from the results we want to achieve and going backwards is most likely to get you there.
The market is full of products that can deliver automation and hyperautomation. Make sure you chose what is right for your organization, for your suite of tools and processes. There is no off-the-shelf one-size-that-fits-all when it comes to proper automation. There is no way around it – you have to carefully select what brings the most benefits for your company.