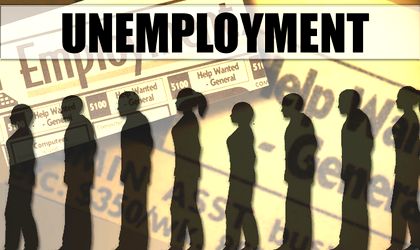 Romania's workforce reservoir seems to be almost depleted as the massive migration turned the least developed region in the country, Moldova, into a territory of very low unemployment rate.
Moldova was considered for decades a traditional workforce supplier to more developed regions in Romania – like Bucharest, Transylvania or Banat – due to its overpopulation and low development level.
But this situation is now history, EU official data suggest.
In 2018, the total unemployment rate for people aged 15-74 years was 2.4 percent in Romania's Nord-Est region (including most of western Moldova), down from 2.9 percent in 2017.
The unemployment rate in Nord-Est is significantly lower than the national rate of 4.2 percent registered in 2018 and the lowest in the country.
The second-lowest unemployment rate is registered in northern Transylvania (Nord-Vest region), of 2.9 percent last year, while the two most developed regions in the country – Bucuresti-Ilfov and Vest (Banat) – were both at 3.6 percent.
Compared with the rest of EU, Romania ranks somewhere in the middle in terms of unemployment rates.
In the EU, the lowest rates recorded in two Czech regions Prague (1.3 percent) and South-West (1.5 percent), and Mittelfranken (1.8 percent) in Germany, followed by two further German regions, Tübingen and Oberpfalz, and Cumbria in the United Kingdom (all 1.9 percent).
At the opposite end of the scale, the highest unemployment rates were registered in Mayotte (35.1 percent) an overseas region of France, the Spanish autonomous city of Ceuta (29 percent), West Macedonia (27 percent) in Greece, the Spanish autonomous city of Melilla (25.8 percent), Réunion (24.3 percent) another overseas region of France and Western Greece (24.1 percent).
These data on regional unemployment, compiled on the basis of the EU Labour Force Survey, are published by Eurostat, the statistical office of the European Union.