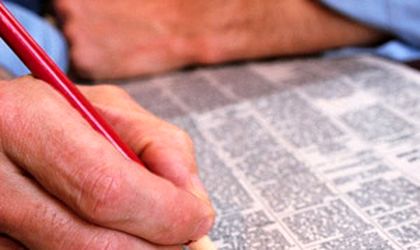 The number of unemployed Romanians has increased in the last quarter of 2011, reveals data released this Tuesday by the National Institute for Statistics (INS). Romania's unemployment rate stood at 7.7 percent in Q4 2011, up 0.5 percent compared to the previous quarter and 0.4 percent y-o-y.
The occupancy rate for people aged between 15 and 64 years old was 57.9 percent, down 1.2 percent from Q3 2011 and unchanged compared to the same period of the previous year.
The occupancy rate was higher for men (64.8 percent against 51.1 percent for women) and for those living in rural areas (58.2 percent compared o 57.8 percent in urban areas). The same data reveals that the occupancy rate for young people aged between 15 and 24 was 23.1 percent.
For people aged between 20-64 years old, the rate was 62.3 percent, which is 7.7 percent below the Europe 2020 targets assumed by Romania.
In the fourth quarter of last year, the active population of Romania was 9.7 million, out of which 751,000 were unemployed.
Simona Bazavan