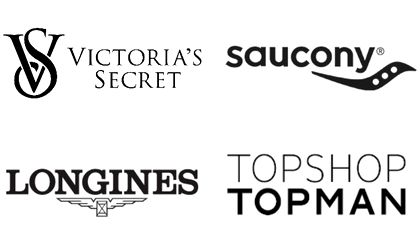 Somehow 2019 is almost over and our focus slowly moves onto 2020, with new predictions and forecasts coming in every day. But let's take a step back and look at the Romanian retail market in 2019. A predicted 7% increase for the country's retail market (the biggest increase in the EU) made Romania a magnet for international brands looking for new opportunities. Here is our pick of 5 international brands that came to Romania in 2019.
VICTORIA'S SECRET
The American designer, manufacturer and marketer of women's lingerie, womenswear and beauty products was founded in 1977 and as of 2019 became the largest lingerie retailer in the world. Also in 2019, Victoria's Secret has opened its first shop in a Romanian commercial centre, Baneasa Shopping City, a 500 square meter space in the mall's ground floor, where the entire line of the brand will be commercialised.
SAUCONY
Founded in 1898 in Kutztown, Pennsylvania, Saucony is one of the oldest running shoes manufacturers in the world. Saucony arrived in Romania in early 2019, opening a new showroom in downtown Bucharest, near Piata Victoriei. The brand, very popular in other European countries such as Italy or Poland, makes some of the best running shoes out there, using the newest technologies to give runners a better experience. Older models, such as the iconic Jazz Original Vintage, one of the best running shoes of the 1980s, have been relaunched as classic sneakers for the streetwear collection Saucony Originals. For runners and sneakers enthusiasts alike, Saucony coming to Romania was one of this years' highlights.
TOPSHOP and TOPMAN
The British brands entered the Romanian market in early 2019, in a franchise system under the Voici La Mode group. A 1000 square meter store in Bucuresti Mall now holds more than 200 models of the brands' most stylish clothing and accessories.
LONGINES
The Swiss luxury watchmaker founded in 1832 with its winged hourglass logo, the oldest unchanged yet still active registered trademark, has inaugurated the first Romanian store in October 2019, a classy 39 square meter boutique in Baneasa Shopping City. Some of the brands most iconic watches, such as the Longines Master Collection, are now on display in the boutique, waiting for their new owners.
MARC O'POLO
A Swedish-German fashion label founded in 1967, Marc O'Polo opened its first store in Romania this September in Mall-Vitan, Bucharest. The brand's main collections are Marc O'Polo Modern Casual, Marc O'Polo, Denim, Marc O'Polo Shoes and Marc O'Polo Accessories, which all style a contemporary casual premium look.