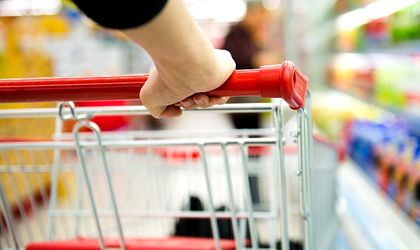 The retail sales, a key index of consumer market, rose in August by 6.7 percent year-on-year in Romania, mainly due to higher fuel sales, according to a National Institute of Statistics (INS) report.
Retail trade was sustained in August by sales of fuels, which rose by 13.6 percent year-on-year, and by sales of food products (+5.1 percent). Sales of non-food products rose by 4.2 percent.
Compared to July, the retail trade rose in August by 0.4 percent, in seasonally adjusted series.
In the first 8 months of this year, retail sales in Romania increased by 7 percent year-on-year.
The Romanian government has adopted during the last few years a strategy of wage-led growth, stimulating household consumption and GDP growth rates. But this model has generated larger fiscal and current account deficits.
Last year, the retail trade growth rate slowed down to 5.4 percent – the slowest pace in 5 years -, from 10.8 percent in 2017.
Romania's consumer market rose by 7 percent last year to EUR 123 billion on higher earnings but experts point out that there are already signs that households' spending loses steam.