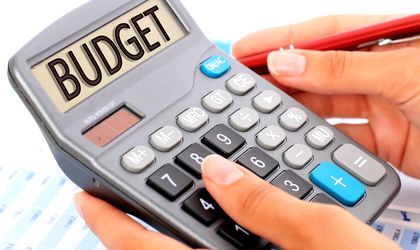 The consolidated general budget deficit rose by 23 percent in the first quarter of this year compared to the same period of 2018, up to RON 5.5 billion or 0.54 percent of GDP, according to the Ministry of Public Finance data.
Consolidated general government revenues amounted to RON 74.7 billion, representing 7.3 percent of GDP, compared to 7 percent of GDP in Q1 2018. Percentage of revenues was 12.5 percent ​​higher in nominal terms, compared to the same period of the previous year.
There were increases for contributions from insurance contributions (+21.9 percent), excises (+16.8 percent), VAT (+14.8 percent).
"The revenues from the insurance contributions were influenced by the increase in the number of employees in the economy, the gross average earning, the minimum wage, as well as the new legal conditions regarding the transfer of contributions from the employer's to the employee, while VAT revenues increased by 14.8 percent compared to the same period of 2018, reaching a value of RON 15.3 billion," show MFP press release.
Also, revenues from property tax increased by 8 percent. There were decreases in wage and income tax revenues of 16 percent amid a reduction of the income tax rate from 16 percent on 1 January 2018, to 10 percent, a measure that has been reflected in revenue since February 2018.
Amounts from the European Union for payments made were RON 3.8 billion.
The expenditures of the general consolidated budget amounted to RON 80.2 billion, 13.2 percent higher than in the same period of the previous year.
Staff costs increased by 25.7 percent compared to the first three months of 2018, the increase being determined by the salary increases granted under Framework Law no. 153/2017 on the remuneration of staff paid out of funds public.
Spending on goods and services grew by 18 percent compared to the first three months of the previous year. Significant increases are recorded both in the budget of the single national health insurance fund, but also in the state budget.
There was also an increase in interest expense by 15.5 percent.
Social assistance expenditures increased by 15 percent compared to the same period of the previous year, mainly influenced by the 10 percent increase in the pension point as of July 1, 2018, rising from RON 1,000 to RON 1,100, by the increase level social allowance for pensioners from RON 520 to RON 640.
Expenditure on investments, including capital expenditures, as well as those related to development programs financed from domestic and foreign sources, amounted to RON 4.9 billion.
The state budget for this year is built on a budget deficit estimated at 2.55 percent of GDP (on cash calculus) and 2.57 percent of GDP (on ESA).