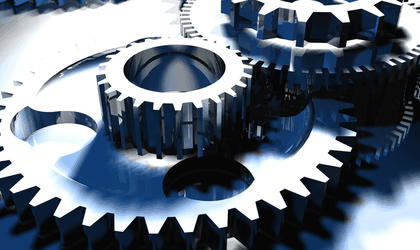 In February, 2019, Romania's industrial production increased by 1.9 percent year-on year as gross series and 1.8 percent when adjusted by number of working days and seasonality, according to data released on Friday by the National Institute of Statistics (INS).
Compared to the previous month, industrial production rose by 5.7 percent as gross series and 0.7 percent as adjusted series,
The rise in industrial production in gross series compared to the previous month (5.7 percent) was due to a rise in manufacturing (9.3 percent). Decreases were reported for electricity, gas, steam and air conditioning supply (-8.8 percent) as well as mining and quarrying (-2.3 percent). Adjusted series industrial production increased (by 0.7 percent) due to rises in manufacturing (1.3 percent) and mining and quarrying (0.7 percent), while the electricity, gas, steam, and air conditioning supply was down 0.5 percent.
In 2018, Romania's industrial production rose by 3.5 percent, a much lower rate that the official estimate of 4.5 percent. Industry accounts for almost one quarter of Romania's GDP and this poor performance had an impact on the 2018 total GDP value.