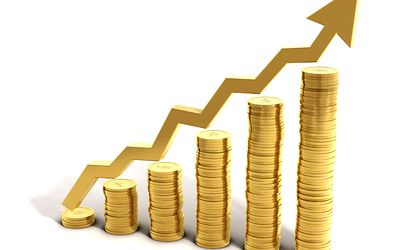 Average hourly labor costs in the European Union's whole economy, excluding agriculture and public administration, were estimated at EUR 27.4 in 2018, while in the Eurozone the cost reached an average of EUR 30.6, according to data released today by Eurostat.
However, the average masks significant gaps between EU member states, with the lowest hourly labour costs recorded in Bulgaria (EUR 5.4), Romania (EUR 6.9), Lithuania (EUR 9), Hungary (EUR 9.2), and Latvia (EUR 9.3), while the highest were in Denmark (EUR 43.5), Luxembourg (EUR 40.6), Belgium (EUR 39.7), Sweden (EUR 36.6), the Netherlands (EUR 35.9) and France (EUR 35.8).
Labor costs consist of wages and salaries and non-wage costs such as employers' social contributions. Data cover enterprises with 10 or more employees. The share of non-wage costs in total labor costs for the whole economy was 23.7 percent in the EU and 25.6 percent in the Eurozone.
However, Eurostat only included the total hourly labor cost for Romania – the wage and salary/non-wage breakdown was not published for 2018 as estimates are not comparable with previous years due to changes in national legislation, namely the transfer of social contributions from employers to employees, from January 1, 2018.
In 2018 compared to 2017, hourly labour costs in the whole economy expressed in euros rose by 2.7 percent across the EU and by 2.2 percent in the euro area.
For member states outside the euro area in 2018, the largest increases in hourly labour costs in the whole economy, expressed in the national currency in order to eliminate the influence of exchange rate movements, were recorded in Romania (13.3 percent) and Hungary (9.8 percent). They increased least in Denmark (1.9 percent), Sweden (2.3 percent) and the UK (3.3 percent).