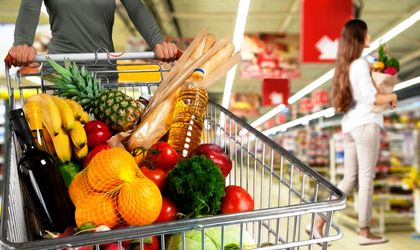 Organic (BIO) products, which are supposed to be the cleanest and healthiest, chemical-free products, are recording a spectacular growth in Europe even if they do not dominate the food market. A study by Getbio.ro shows a 30 percent year-on-year increase in sales of organic products in Romania in 2018.
As for the European Union, Germany has the largest organic food market with sales of EUR 9.5 billion every year, but in terms of market share, organic products have the best performance in Denmark, with 9.4 percent, followed by Luxembourg with 8.6 percent, Switzerland with 8.4 percent and Germany with 7 percent.
"In Romania, the trend of healthy nutrition and the purchase of organic (BIO) products is rather declarative at the consumer level than at the shelf. Sales of organic products are between 2 and 3.5 percent for most food categories, while in the non-food products area, the share of healthy products in total sales volume does not exceed 2 percent. Although we cannot compare with the countries of the European Union, where the consumption of organic products takes up a significant percentage, it is worth noting and taking into account the fact that this phenomenon has spread to Romania, and manages to attract more and more consumers every year and growing amounts of organic food are exported, to the benefit of our country's producers," says Sergiu Moga, online store manager at www.getbio.ro.
Romania's BIO market value – 20 million euros
The Romanian BIO market, although still at the beginning of the road, is very dynamic, having recorded notable increases in recent years. Market players estimate that the growth between 2017 and 2018 was 30 percent and it is expected to continue at the same rates until 2020. Organic foods, cosmetics, ingredients, detergents and food supplements are the best-selling and demand is increasing.
"BIO products represent a small portion of the market, but after the record increases in recent years, we are confident that more and more consumers will understand the benefits of these products and slowly introduce them into their lifestyle. In Romania, although official statistics are not yet available, the value of the organic market is about 20 million euros and the growth potential in this area is still high," says Moga.
Romanians are increasingly attracted to healthy food
Organic food consumption in Romania has seen an upward trend in recent years and this is the result of a combination of various factors such as: higher purchasing power, better consumer education, more options for retail outlets of BIO products, as well as supermarket chains with areas specifically dedicated to such products.
Organic food producers and distributors also play an important role due to efforts to create and support affordable brands. Large retail chains have created separate sections for environmentally-friendly products that offer a wide range of imported products for the most part. Moreover, a growing number of organic importers and distributors of organic products organise B2B and B2C events to promote a healthy lifestyle and the consumption of raw vegan products.