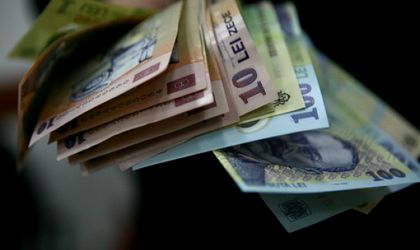 Romania's net average wage rose in July by more than 15 percent year-on-year up to EUR 660, mainly due to higher earnings in the public sector.
Romania's average net monthly earnings rose by 15.2 percent year-on-year in July – compared with 15.5 percent in June – but declined by 0.7 percent month-on-month up to RON 3,119 (EUR 660), National Institute of Statistics (INS) data showed on Monday.
The highest wage increases were concentrated in the public sector.
Real wages increased by 10.6 percent between July 2018 and July 2019, due to high inflation rate (4.1 percent in July, year-on-year).
The gross average monthly earnings declined to RON 5,091 (EUR 1,077) in July, from RON 5,127 (EUR 1,085) in June.
The highest net monthly earnings were recorded in July in IT (RON 7,144, EUR 1,511), and the lowest in garment industry (RON 1,823, EUR 385).
Since the beginning of this year, the government has increased the minimum gross wage in Romania from RON 1,900 to RON 2,080 and introduced a separate minimum wage for workers in construction of RON 3,000.
Romania has the second lowest average wage among the European Union member states, after Bulgaria.
The total amount of wages paid by the Romanian employers rose last year by 17 percent compared with 2017, up to EUR 80.3 billion, an all-time high, mainly due to minimum wage and public sector wages' increases.
In 2017, the amount of wages was EUR 68.5 billion, and this means that the total wage bill rose by almost EUR 12 billion last year, according to BR calculations based on Eurostat data.