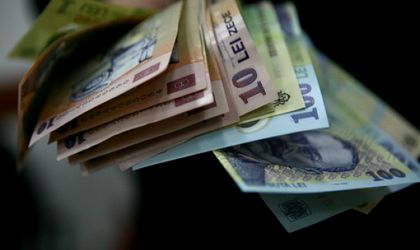 Romania's wage growth rate has decelerated in March but the average earnings has reached an all-time high level of almost EUR 650.
Romania's average net monthly earnings rose by 13.7 percent year-on-year in March – compared with 17.9 in February and 18.2 percent in January – up to RON 3,075 (EUR 647), National Institute of Statistics (INS) data showed on Monday.
The highest wage increases were concentrated in March in the public sector, but most of employees in the private sector have also earned more money during the first quarter of this year.
The average net monthly earnings rose by 4.8 percent month-on-month, from RON 2,933 (EUR 617) in February.
Real wages increased by 9.3 percent between March 2018 and March 2019, due to high inflation rate (4 percent in March, year-on-year).
The gross average monthly earnings increased to RON 5,050 (EUR 1,063) in March, RON 4,817 (EUR 1,014) in February.
The highest net monthly earnings were recorded in March in the IT sector (RON 7,491, EUR 1,577), and the lowest in accommodation and food service activities (RON 1,752, EUR 369).
The government has increased the minimum gross wage in Romania from RON 1,900 to RON 2,080.
Romania has the second lowest average wage among the European Union member states, after Bulgaria.
The total amount of wages paid by the Romanian employers rose last year by 17 percent compared with 2017, up to EUR 80.3 billion, an all-time high, mainly due to minimum wage and public sector wages' increases.
In 2017, the amount of wages was EUR 68.5 billion, and this means that the total wage bill rose by almost EUR 12 billion last year, according to BR calculations based on Eurostat data.