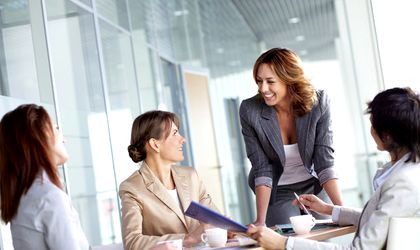 More than half (53 percent) of young people in Romania between the ages of 18 and 25 are considering opening their own businesses, according to an Ipsos MORI study contracted by International Personal Finance.
Moreover, six out of ten Romanian youths (61 percent) see themselves as being better prepared for entrepreneurship than previous generations and lead the group of countries included in the study.
Although they are open to having their own business, the young Romanians are also the ones who argue that the current socio-economic context raises more barriers to entrepreneurs than there were the past – more than two thirds of the respondents (67 percent) hold this opinion.
Over half of Romanians from Generation Z (55 percent) believe that the difficult access to finance limits their opportunities to be more involved in the development of an entrepreneurial project and two thirds of Czechs (63 percent) share the same opinion.
As for the money left over after paying bills and covering essential expenses, most young Romanians would save for holidays (43 percent) or other possible expenses (40 percent).
Young Romanians would also use the remaining money to purchase products for their homes (36 percent), clothes or accessories (37 percent) or going out (29 percent).
If young Romanians were to take a loan, almost half think the most important aspect would be the total interest rate (47 percent), followed by the number of installments (41 percent) and the length of time needed to pay back the loan (32 percent).
Over half of Czechs (58 percent) and Mexicans (53 percent) say that total interest is one of the three most important things to consider when taking out a loan. A quarter of young Czechs (25 percent) and almost a quarter of Lithuanians (23 percent) put the credit provider's reputation first when accessing a loan, while only 11 percent of Romanians take this aspect into consideration.