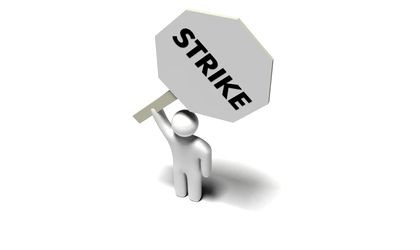 The Romanian ruling party, PSD, is preparing to pass a new social dialogue bill in the Parliament, which will give more powers to the unions in companies, in a measure aiming to bring more votes to the governing alliance.
According to the Concordia employers' association, the draft bill will be discussed next week by a committee in the Chamber of Deputies, the lower chamber of the Romanian Parliament.
The project was proposed by PSD members and includes many amendments proposed by the unions.
"These amendments are not following the international labour conventions signed by Romania. It is a unfunctional law," a Concordia representative told reporters on Thursday.
The employers say that the new project allows all unions affiliated to a big union confederation, even if they have a limited number of members in a company, to be represented at all negotiations with the employers.
At the same time, all the unions will have the right to participate at board meetings in companies if the measures discussed have any impact on employees.
"It is a deregulation of unions' activity," according to Concordia representatives.
Another measure proposed in the new draft bill changes regulations regarding strikes.
"It is a liberalization of the concept of strike. No one will have any responsibility in the case of an illegal strike," Concordia representatives say.
The draft bill was rejected by the Senate but it could be voted next week by the Chamber of Deputies.