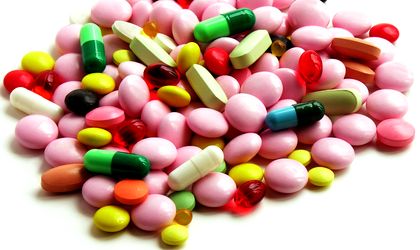 Romania's pharmaceuticals market remained resilient last year, growing by 12.4 percent to EUR 2.55 billion, and the growth trend will continue this year, experts predict, as the country has a yearly pharmaceuticals expenditure of EUR 139 per capita. Romanians need better access to innovative pharmaceuticals but these come with a hefty price tag. Meanwhile, the authorities are trying to overhaul the current public healthcare system in order to streamline spending and improve overall medical services.
Ovidiu Posirca
Pharmaceuticals demand will soar in the coming years as Romania strives to reach the standards of Western economies, but companies are trying to cope with delayed public payments from CNAS, the health insurance house that manages the budgets for medical services and drugs. Payment terms climbed to over 300 days last year, from the EU average of 230 days. A recently introduced claw-back tax that obliges producers to pay for treatments that exceed the CNAS budget will also put additional pressure on the industry.
"Despite the positive outlook in term of pharmaceuticals demand, many market players face pressing issues regarding their profitability and liquidity levels. On top of a receivables issue resulting from severe delays in public payments, the marketplace witnessed a trend of increased competition from the second half of 2011," says Andrei Cretu, manager, advisory and management consulting, at accountancy firm PwC Romania.
Generics versus innovative
Cretu says that the market for generic products, comprising pharmaceuticals that use formulas copied from innovative products with expired patents, which are then sold at lower prices, decreased in 2009 to EUR 387 million, totaled EUR 442 million in 2010, but jumped to EUR 515 million in 2011, according to PwC data, and growth is projected this year as well. Over-the counter medicine (OTC) is expected to outgrow the prescription segment (Rx), according to PwC.
Romania's pharma market has reported an average yearly growth of 10 percent, but it will slow down to 7 percent, says the PwC manager.
Romania has the lowest R&D investment in pharmaceuticals in the EU at EUR 5 per capita, according to an ENVI study. Portugal and Greece are doing better on EUR 15 and EUR 17 respectively. Leading R&D investors are Denmark with EUR 190 per capita, Belgium on EUR 170 and Sweden with EUR 80. Due to insufficient investments in R&D, generics have a better penetration in the Romanian market.
"Out of all prescription pharmaceuticals, the share of generics in 2010 stood at 64 percent of volume and 24 percent of value, while originals (patented) registered 36 percent in volume, with a value of 74 percent. Last year, figures were rather similar. Thus, Romania posts above the 24.4 percent average in value for generic consumption," says Cristian Lutan, deputy executive director at ARPIM (the Romanian Association of International Pharmaceutical Producers). "Last year, generics increased by 14.3 percent, while originals gained 7.3 percent, according to research company Cegedim," he adds.
ARPIM was set up in 1995 and has 28 member companies, which make up 70 percent of the pharma market, with the objective of bringing innovative treatments onto the Romanian market.
The PwC manager says the generics segment is rather underdeveloped locally, and we should see it grow in the years to come.  "We expect further evolution on this segment, although at a low rate, impacted by the strong originators safeguarding their position, as well as by the fairly disruptive regulatory environment. Impacting the future potential segment growth are also regulatory aspects related to price setting for generics, which are currently under pressure to change," says Cretu.
Market entry for generics is fast, but originals have been held back by authorities who failed to update the list of subsidized pharmaceuticals, although the National Transparency Commission approved over 130 new molecules and indications. The ARPIM deputy director says no innovative pharmaceutical has entered the market since 2007.
Petru Craciun, managing director of Cegedim Romania, a research firm that issues annual reports on the pharmaceuticals industry, says the amount of pharma sales soared 29.6 percent in Q4 of last year compared to Q4 of 2010 to EUR 711 million.
"The growth rate during Q4 2011 is explained by the low value in Q4 of 2010, and by the increased occurrence of seasonal diseases and the development of parallel exports, which have become more and more sophisticated, reaching pharmacy level as well," says Craciun.
The ARPIM director says that parallel exports totaled 15 percent of the market in 2011 amounting to EUR 382 million and this will continue this year as well. This export type derives from the free trade agreement in the EU and the existence of different regulated prices at member state level.
Romania has pharma prices three times lower than Western countries, allowing wholesalers to buy products at a low cost here and export them to mature markets at higher prices to make a profit.
"One of the most influential factors for the Romanian pharmaceuticals market and also a top concern for pharma companies' management boards are the public payment delays, which continue to be an incentive for pharmacists to sell low volumes of high priced drugs with a high contribution, negatively influencing the generic market in terms of volume," says Cretu of PwC.
Taxes now, payments later
The national insurance body CNAS, which has managed a budget of around EUR 4 billion in the last two years, and handles payments for medical services and pharmaceuticals, has disrupted players in the pharma industry due to delays in public payments that exceed 300 days.
"We cooperate with the CNAS as we both want the market to function properly. We welcome the integrated informatics system implemented by the CNAS, but we would like to see more transparency and proactivity in payment terms or in the claw-back tax," says Lutan.
Pascal Prigent, general director of GSK Romania, said earlier this month during an event on healthcare reform that a single actor (i.e. pharma producers) can't finance the deficit in the system, and the claw-back tax can't solve the under-financing of the system.
Cretu says that delayed public payments and the newly introduced claw-back tax reduce the attractiveness of the market in general and also impact the companies' profitability and cash-flow.
Last year, the credit rating of the pharmaceuticals industry was lowered by a notch, while this year should bring stability to the system
"The whole pharmaceuticals sector has lowered its risk rating by a notch. In practice, companies that were ranked C, D and E dropped to D, E, F. There were certain elements that depended on the CNAS, which delayed payments to companies by 230 days to over 300 days at the end of 2010. This gap impacted retailers, distributors and producers," says Bogdan Catargiu, credit risk consultant for the pharmaceutical sector, at ratings agency ICAP Romania.
This year should bring stabilization in payment terms from the CNAS. The new healthcare law will impact producers and this new claw-back tax may also have a significant impact on the pharma industry, according to the risk consultant. ICAP issued a risk report for the pharma industry after assessing 5,519 producers, distributors and retailers. "Receivables management is key at this point to mitigate private payment delays and to maximize available cash. Sales and marketing efficiency is also critical in the context of increasing competition and squeezed promotion budgets," says Cretu. "Depending on distribution options (in-house vs. externalized vs. mixed approach, number of distributors etc), an array of levers contributes to achieving greater efficiency and ultimately lowers the cost base." Reklama: Bendradarbiaujame su stambiausiai Lietuvos ir užsienio automobilių dalių tiekėjais bei gamintojai todėl auto detales galime pasiūlyti geromis kainomis UAB ŠIAULIŲ AUTODOTA
ARPIM says the current tax mechanism is inappropriate and inefficient and the initial objective of the tax has been lost.
"According to a recent government ordinance, producers need to fill the gap between the budget allocated by authorities and pharma consumption; in order words pharma producers are forced to cover treatments the state can't afford. An efficient claw-back tax would be based on real consumption, not on allocated budgets, which always prove to be lower," says Lutan.
ovidiu.posirca@business-review.ro
Sales of top 10 players in 2011
Sanofi: EUR 206.5 million
Hoffmann La Roche: EUR 204.1 million
Novartis: EUR 173.2 million
Pfizer: EUR 153.2 million
GlaxoSmithKline: EUR 152.1 million
Servier: EUR 128.3 million
Merck&Co: EUR 122.6 million
AstraZeneca: EUR 108.6 million
Daiichi-Sankyo: EUR 94.4 million
Abbott: EUR 82.6 million
Source: Cegedim Romania, data from Pharma & Hospital Report
Sales converted in EUR using the average RON/EUR exchange rate in 2011 of 4.2379.