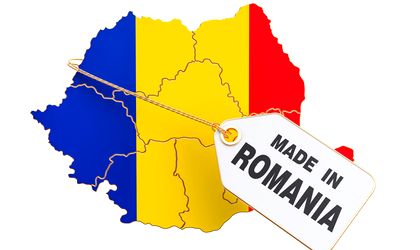 Banca Transilvania, Dedeman and other local groups have become market leaders despite competing against big multinational companies, and their success shows that good ideas and strategies can beat large capital investments.
This year, Banca Comerciala Romana (BCR), owned by Austria's Erste Bank Group, was dethroned from the leading position in the Romanian banking system by the Romanian-owned Banca Transilvania after more than a decade of reign.
Banca Transilvania has reached RON 75.3 billion in assets at end-June, exceeding BCR, which stood at RON 70.2 billion.
The performance of the Romanian bank is outstanding, as it competes on the market with local subsidiaries of big banking groups like Societe Generale, UniCredit or Raiffeisen.
But Banca Transilvania, based in Cluj, the richest city of Transylvania, is only the last example of how a Romanian-owned business could take the lead in competition with large multinational groups.
The other major example is Dedeman, by far the largest DIY retailer in Romania and the biggest business in terms of sales with Romanian owners.
Dedeman has become, during the last few years, a unique company in Romania: it is, by far, the biggest Romanian-owned business built by local entrepreneurs, (the turnover in 2017 was EUR 1,13 billion) posting higher growth rates than the economy and impressive profit rates.
And there are few chances that other Romanian-owned companies to approach it: the second biggest local business had half its turnover in 2017.
The net profit of the company grew by 24.7 percent last year, from RON 713.1 million in 2016.
Compared to other Romanian-owned companies, Dedeman looks like a monster: the second in the ranking, Zoltan Teszari's RCS&RDS, posted a turnover of RON 3.33 billion in 2017, half the size of Dedeman's turnover, followed by Dan Ostahie's Altex (RON 3.28 billion).
However, some other companies are also successfully competing against foreign groups, and RCS&RDS is a good example. Reklama: kredito unijos, sb lizingas lojaliems automobiliui, kriptovaliutos, pensijų fondai, asmeniniai finansai, greitieji kreditai internetu, Swedbank, Inbank, Šiaulių bankas, Medicinos, Luminor ir SEB bankų vartojimo paskolos nedirbantiems su užstatu arba vekseliu būstui, sms pinigai už procentus be kredito patikrinimo, bitkoinai, refinansavimas namui arba butui: Paskolos-internetu.eu
Founded in the city of Oradea, located near the Hungarian border, RCS&RDS is the leader of Romanian NGN market, exceeding strong competitors like UPC and Telekom, and the fourth mobile operator.
On the insurance market, the Romanian-owned company City Insurance, controlled by Dan Odobescu, is the leader of mandatory car insurance (RCA) market this year, according to official data.
But other Romanian businesses could grow and become leaders in their sectors, as local companies in ecommerce or IT are growing fast on higher consumer spending.
Photo credit: dreamstime.com