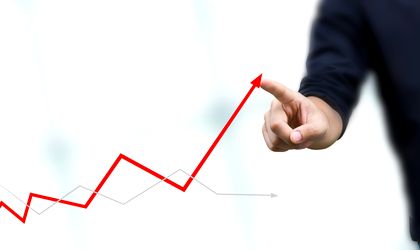 Data from the National Institute of Statistics shows that company managers in Romania are expecting a moderate rise in prices in industry and constructions until September.
The circumstantial balance indicates managers' perception over the dynamic of a phenomenon, which should not be mistaken for the growth or decrease rate of a statistic index. The percentage circumstantial balance is obtained as the difference between the percentage of managers who chose the positive version of the phenomenon and those who chose the negative version.
In the manufacturing industry, managers predict a moderate growth of the production volume over the next three months (+7 percent circumstantial balance).
Most managers agree that tobacco products manufacturing will grow (+29 percent), followed by beverage manufacturing (+26 percent).
In terms of the number of employees, managers expect stability as the circumstantial balance is +3 percent for the entire manufacturing industry.
The prices of industrial products are expected to grow moderately in the following three months (+ 7 percent).
In construction, managers tend to predict an increase in the volume of production (+18 percent balance) and stability in the number of employees (+4 percent). The prices of construction works are expected to moderately grow by most managers (+12 percent).
In retail, managers are expecting a growth of economic activity for the next three months (+25 percent), as well as an increase in the number of employees in the sector (+12 percent) and an increase in prices (+21 percent).
Turnover from the services sector is expected to see a moderate increase (+9 percent balance), while the number of workers should remain stable (+5 percent).