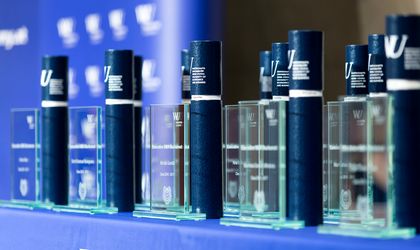 Romanian managers or entrepreneurs can apply from April 1, 2019, for scholarships at Executive MBA Bucharest programme of the WU Executive Academy in Vienna.
Scholarships for the next MBA module that begins in November are granted through a discount of up to 35 percent of the total fee of the programme – EUR 12,000 from the EUR 35,000 price of the MBA.
"Through scholarships granted for our executive education program, we want to support managers and entrepreneurs with the potential to reach their educational and career goals. In turn, scholarship recipients add value to courses through their experience, passion and motivation," says Prof. Phillip C. Nell, Academic Director of Executive MBA Bucharest.
Around 30 Romanian managers are selected for each Executive MBA Bucharest module and there has been no shortage of applicants during the last years.
MBA candidates are usually young professionals with a few years of work experience and studying an MBA forces them to get out of their comfort zone, to encounter the latest business trends, and apply the newest management techniques.
In the 13 years of existence on the Romanian market, over 315 managers and entrepreneurs from various industries have completed the Executive MBA Bucharest.