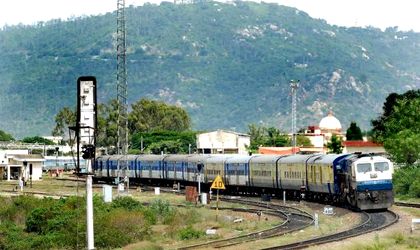 The Romanian government is preparing an emergency decree aiming to speed up major road and rail projects in the country by simplifying approval procedures and limiting the options for appeals in tenders.
The decree, being prepared by the Ministry of Transports, would speed up the expropriation procedures for the country's major infrastructure projects as Romania has one of the worst roads and rail network in Europe.
The document also says that major infrastructure projects will be partially or completely exempted from the provisions of the current legislation on the environmental impact of infrastructure projects.
The draft comes in a moment of fierce debates in Romania regarding the poor infrastructure in the country as the government adopted during the last few years a strategy of wage-led growth, stimulating household consumption and GDP growth rates at the expense of infrastructure investments.
Romania currently has around 800 km of motorways and few projects are under construction despide large amounts of EU funds available for infrastructure.
Experts insist that Romania should adopt a more investment-focused economic model in order to obtain real long-term economic and social development.