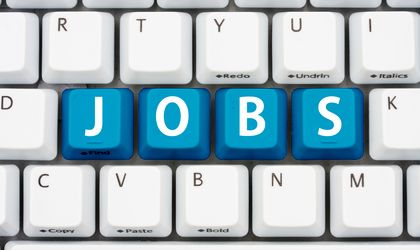 Romanian employees are rapidly adapting to labor market changes, assimilating new forms of work, despite unadjusted legislation, according to a study of the Institute for Public Policy (IPP).
"The survey's findings were checked by two focus groups with new employees, employers and trade unions, so that the institutions responsible for adapting the legal framework to labor market trends should stop avoiding the need to update legislation according to new trends, encouraging work to the detriment of overloading both the employer and the employee with administrative bureaucratic tasks, "the institution said.
The main findings of the survey reveal that the future of the labor market will be marked by automation and the introduction of artificial intelligence.
It is expected, as a result of focus groups, that many of the current jobs will disappear, which will generate an acute need for retraining and adaptation to the labor market redefined by new technologies; 1 in 10 employees (12 percent) in Romania today have more than one paid job; 1 in 20 employees work without a job contract; 1 in 3 employees would accept to be paid legally in part and partly off the books if that could provide them with a higher income than a full legal salary that would ultimately bring them a lower income; 1 in 5 employees believe they may lose their jobs in the next 6 months; 1 in 4 employees think that if they lost their jobs, it would not be easy to find one with a similar salary.
Working from home
The poll also shows that 1 in 5 employees work from home at least a few days per week, and 7 percent work in public spaces (train station, airport, cafe, etc); more than 1 in 10 never work at the employer's headquarters; 1 in 4 employees worked in at least one of the new forms of work already practiced in the country, the most common forms are teleworking or mobile work based on ICT (Information and Communication Technologies) and occasional work.
Furthermore, respondents believe that in order to have a good job they would need communication skills (81 percent) and IT skills (71 percent); 2 out of 5 respondents believe that the current labor law is restrictive in the sense that it discourages, especially from the tax point of view, the practice of new forms of work (45 percent say that the current tax law is restrictive, does not show flexibility to stimulate work, including additional work for the base workplace); some types of activities, especially in the present day, can only be done in innovative forms of work.