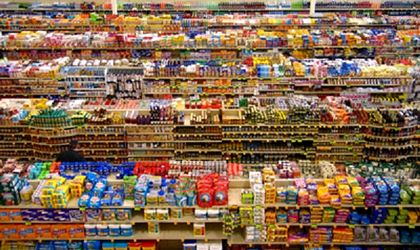 Romanian authorities say the EU needs to address the issue of "double standards" in food labeling for products sold throughout the Union under the same label after having recently issued a report into the matter.
After conducting a comparative analysis on 29 food products, including dairy, meat, fish and chocolate products, Romanian authorities say they have found nine cases where products sold in Romania were different from the identical products sold in Belgium, the Netherlands and Germany, the Romanian minister of agriculture and rural development Petre Daea said this Wednesday. The nine products were mainly meat and fish products whose calories content was different.
"We will forward these results to the European Commission and we will demand that it speeds up regulatory proceedings so that we have the instruments to assess at any time and in any member state such double standards," the minister said.
While it is legal for food companies to sell products that have different contents under the same label on different EU markets as long as the ingredients are listed, several countries in Eastern Europe claim this is often abused.
Authorities from Slovakia, Hungary, Poland, the Czech Republic and Bulgaria have previously accused food producers of selling inferior products on their domestic markets under identical labels as better quality products sold on western European markets.
The matter will be discussed this Thursday in Brussels by Slovakia's Prime Minister Robert Fico on behalf of the Czech Republic, Hungary and Poland and European Commission President Jean-Claude Juncker and Council President Donald Tusk, according to Reauters.
Simona Bazavan