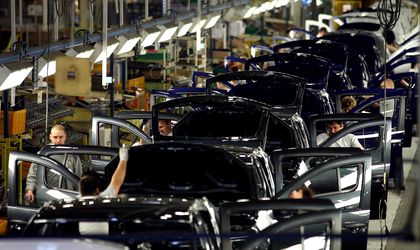 The two carmakers in Romania, Dacia and Ford, have produced around 220,000 passenger cars in the first five months of this year and could hit a fresh all-time high output level in 2019 on higher demand and new model integration. 
Romanian carmaker Dacia, controlled by French group Renault, has increased its production at the local plant in Mioveni by 10.5 percent in the first five months of this year compared with the same period of 2018, up to 160,498 vehicles, according to the Association of Automobile Constructors in Romania (ACAROM).
The model with the highest production was Dacia Duster (123,561 units), followed by Dacia Logan (15,327 units), Dacia Sandero (14,592) and Dacia Logan MCV (7,018).
Romanian car manufacturer Dacia has been a subsidiary of the French car manufacturer Renault since 1999. The cars are produced at the Dacia factory in Mioveni, near Pitesti, Romania, and a second one in Tangier, Morocco.
Dacia's sales in the European Union increased by 12.1 percent year-on-year in the first five months of 2019, to 253,124 units, exceeding the sales of Seat and Hyundai and approaching Citroen, according to data published by the European Automobile Manufacturers Association (ACEA).
Dacia's only rival in Romania, Ford, has produced 59,450 cars at its Craiova plant in the first five months of 2019, up 1.2 percent compared with the same period of last year.
The total passenger car production in Romania reached 219,948 in January-May and could reach a new all-time high this year. In 2018, Dacia and Ford have produced over 500,000 cars – an all-time high for Romania.