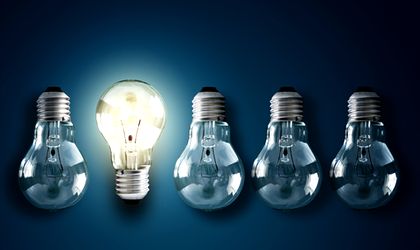 Romania ranked 28th for innovation among EU member states in 2018, having obtained a 14 percent lower score than it did in 2010, while most businesses in the country had a low awareness of environmental aspects, according to the country report in the European Commission's 2019 environmental implementation review (EIR).
For eco-innovation, Romania ranks 23rd with 65 points, far below the EU average score. "Since 2010, Romania has constantly had below-average results for eco-innovation. The legislative, political and financial frameworks in Romania seem to be some of the biggest obstacles for companies trying to introduce eco-innovation activities and improvements," reads the EIR 2019.
According to the report, companies in Romania are generally motivated by following regulations and optimising costs. "However, there are signs that companies have been internally auditing their waste management practices increasingly often, and trying to find ways to improve waste management, which increases their awareness of environmental issues. Furthermore, several large enterprises have started to invest in recycling and collection infrastructure, as a business opportunity," the report says.
At the same time, the EIR shows that Romanian companies are more willing to invest in resource-efficient measures. A third of them have applied energy saving measures, while 31 percent have used low-waste procedures, which represents half of the EU average.
In Romania, 59 percent of enterprises either make no investment or invest less than 1 percent of their turnover to become more resource-efficient, compared to the 51 percent EU average, while 5 percent of them invest more than 5 percent of turnover in such measures, while the EU average for this indicator is much lower, at 1 percent.
The report also shows that the number of employees in the environmental products and services sector in Romania has increased from approximately 130,000 people in 2011 to about 155,000 by 2015.
"Unfortunately, Romania still doesn't implement enough support measures for resource efficiency. The most frequently used measures are either implemented through third parties, or inspired by EU-funded projects, and are focused on recovery and recycling for waste. Measuring a country's transition towards a more circular economy is a complex task, but the number of products with the EU eco label and the number of EMAS registered organisations in a country can offer an approximation of this transition. These two indicators show how much the private sector and other interested parties at the national level are involved in the transition towards a circular economy. They also hint at how engaged public authorities are in supporting the circular economy," the report reads.
The EIR's central thesis is that, if environmental legislation were fully implemented, the EU-wide savings for healthcare and direct environmental costs would reach about EUR 55 billion per year.