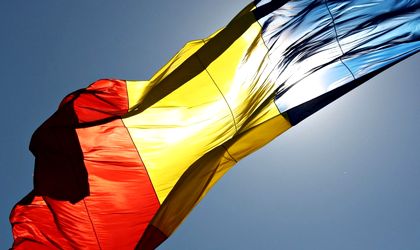 The World Economic Forum has ranked Romania as the 51st most competitive country in the world, in its latest index of Global Competitiveness, defined as the set of institutions, policies and factors that determine a country's level of productivity.
Romania has climbed one spot in the ranking since 2018, having obtained a score of 64.4 out of 100 in 2019. It ranked above Mauritius, Oman and Uruguay, and below Mexico, Bulgaria and Indonesia, in the list of 141 countries analysed by the WEF.
The WEF's index looks at 12 pillars of development, all of which contain several sub-topics that each get a score out of 100 – Institutions, Infrastructure, ICT adoption, Macroeconomic stability, Health, Skills, Product market, Labour market, Financial system, Market size, Business dynamism, and Innovation capability.
Romania's highest rankings were for pillars such as ICT adoption (32nd), Market size (41st), Institutions (52nd), Infrastructure (55th), and Innovation capability (55th).
On the other hand, Romania ranked lowest for the following competitiveness pillars: Financial system (86th), Health (83rd), Skills (72nd), and Business dynamism (72nd).
The top 10 most competitive countries according to this year's index are:
Singapore
United States
Hong Kong
Netherlands
Switzerland
Japan
Germany
Sweden
United Kingdom
Denmark
"Sustained economic growth remains a critical pathway out of poverty and a core driver of human development. There is overwhelming evidence that growth has been the most effective way to lift people out of poverty and improve their quality of life. For least-developed countries (LDCs) and emerging countries, economic growth is critical for expanding education, health, nutrition and survival across populations," the WEF wrote in its report.
But the forum warns that the past decade has seen growth remaining below potential in many developing countries and that the world is not on track to meet several of the Sustainable Development Goals (SDGs) outlined by the United Nations. For example, extreme poverty reduction is decelerating, while global hunger is affecting more people than it did in 2015 (826 million compared to 784 million).
The WEF also notes that a global economic downturn is very likely to occur in the next period, calling for countries to build more economic resilience through improved competitiveness.
"Policy-makers face a choice when it comes to setting the right direction for growth through the "quality" of policies and public investments to proactively address challenges such as inequality and climate change. The perceived trade-offs between economic, social and environmental factors may emerge from a short-term and narrow view of growth but can be mitigated by adopting a holistic and longer-term approach to growth," the WEF finds, using countries like Sweden, Denmark and Finland as examples of countries that are not only the most technologically advanced, but are also providing better living conditions and social protection, and are more cohesive and more sustainable than their similarly competitive peers.