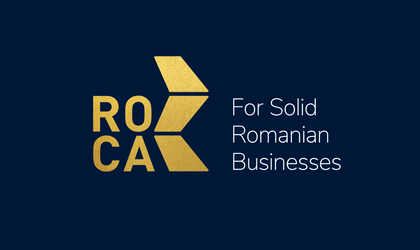 Investment platform ROCA has announced a strategic partnership with Bittnet Group, a Romanian IT company which started as an IT training provider and currently integrates several IT&C services, through which it aims to turn digitization into an accelerated development tool for companies in its portfolio.
Along with the expertise in implementing integrated technology solutions, Bittnet Group has the advantage of being the first Romanian IT company listed on the Bucharest Stock Exchange. Through this partnership, the companies in ROCA's portfolio will benefit from the expertise accumulated by the Bittnet group in the IT field.
Specifically, the collaboration between ROCA and Bittnet Group will consist in the adoption of technical solutions to streamline and adapt operational and business processes, by creating and implementing an optimal technological framework. At the same time, the partnership starts with the objective of creating an optimal ecosystem for growth and professionalization of the management teams of the companies in ROCA's portfolio, which will benefit from the best digital education programs.
"I strongly believe in the theory that any company will soon become a tech company. The era in which technology issues pertained only to the IT department is over. The technological component of a business is management, it has become a strategic one for the development of any company. Bittnet Group, which went from a good idea to a successful business in record time, is the strategic partner for ROCA and the companies in our portfolio, a partner with whom we are happy to share the same vision and values," said Rudi Vizental, CEO ROCA.
ROCA was launched last year as an investment platform in Romanian companies, including high-potential companies that are dealing with financial issues. ROCA representatives claim that they obtained a 260 percent return rate on their initial investments in the first year and that the company's value has reached EUR 22 million. The companies that are currently part of the ROCA portfolio are: Frigotehnica, Romcargo Maritim, Tremot, S-karp, Sinteza, RDF, Electroplast and Yellow.Menu.
"The partnership with ROCA, which we announce today, marks a new strategic direction for the Bittnet Group. After an intense period, both in terms of M&A activity and capital markets, we believe that we have accumulated, at the group level, significant capital in the form of talent and knowledge, which we look forward to passing on to other entrepreneurial companies from Romania. It is an honor for Bittnet Group to join the ROCA mission and contribute to the training of tomorrow's local market leaders," said Mihai Logofatu, CEO of Bittnet Group.
The IT&C solutions that Bitnett Group will deliver to companies in the ROCA portfolio are in the areas of Business Intelligence and Data Analytics, IT Operations, IT&C Security. In addition, the Bittnet Group team will share technology-based strategies for improving organizational culture, team management, sales and customer relationships.