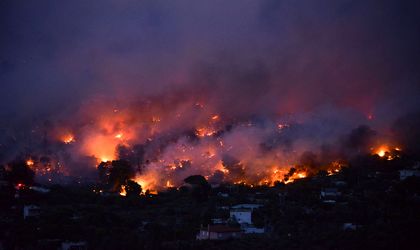 Energy efficiency of buildings is a topic of high interest for the past few years. The degree of interest on this subject increased even more after the allocation of European money for energy rehabilitation program of buildings, but also amid the continouous increasing of energy prices. At the same time, the issue of fire safety in buildings has regularly returned to public attention due to fires with serious effects, heavily publicized.
In this context, Reveal Marketing Research together with ROCKWOOL conducted a nationally representative study regarding the attitudes and the level of information of Romanians towards housing renovations and fire prevention methods.
Housing renovation has an ascending trend line, 8 out of 10 Romanians planning to renovate their home in the next 3 years
71% of Romanians living in blocks of flats would like to be actively involved in choosing the materials used for building envelope, and 31% would choose basalt mineral wool
Half of Romanians do not know if the fire safety within the homes they are living in is regulated by law, but they want stricter regulations on fire safety (49%)
Improving the standard of their living conditions is a major goal for most Romanians, 92% saying that they have renovated their current home at least once over time
The results of the study conducted by Reveal Marketing Research show that so far home renovations have been mostly focused on aesthetic improvements (62%), followed by the replacement of doors and windows (45%) and the restoring/  improving housing insulation systems (36%).
If we refer to the behavior of Romanians in the last year we can observe that 3 out of 10 homes have been renovated, significantly higher percentages being recorded in the case of those living in houses (39%) and in case of young people, under 30 years old (43%).
Moreover, home renovation is proving to be a priority for the future too, 8 out of 10 respondents expressing their intention to organise housing renovation projects within 3 years.
57% of Romanians living in houses plan to renovate their living spaces in the next 3 years
The main expected benefit of renovating individual houses is saving money by improving energy efficiency (44%). Romanians over the age of 44 (62%) and those living in urban areas (48%) are most interested in energy efficiency sollutions, while young people under 30 years old are more preoccupied about increasing fire safety.
From the perspective of Romanians who are living in houses, we can observe that 51% of them declare that a funding scheme from the state would encourage them to renovate the housing insulation systems, while 24% would be influenced by favorable conditions for bank loans.
7 out of 10 Romanians living in blocks of flats consider that they should have their say in choosing the materials used for building envelope
If Romanians could influence the choice of materials used to envelope the block in which they live, 1 of 2 would choose mineral wool solutions for thermal insulation (51%).
Half of Romanians do not know if the fire safety within their homes is regulated by law
The level of information of Romanians regarding the fire safety legislation in buildings is low, considering that out of the 47% who declare that they knew about the existence of such regulations, only 12% claim as being largely informed about this topic.
However, most Romanians mentioned that they want stricter regulations on fire safety (49%) and earthquake protection (34%) in case there will be changes within construction regulations. Among young people, under the age of 30, the percentage of those who would prefer to tighten the law on fire safety in construction is higher (53%).
If we turn our attention to housing fire protection measures, we notice that the most popular solution for Romanians is to access a home insurance in order to protect themselves against this risk (41%), followed by the installation of fire-resistant materials on the exterior facade or interior walls of the home (23%).
Also, according to the results of the study, 26% of Romanians admit that they have not taken any measures regarding home fire prevention and safety, and 12% do not know what measures they could take.
"The results of this independent survey cleary show a high interest of young people and future homeowners in Romania for fire safety. It is a change of mentality, resulting from the immediate reality which is related to the fires in recent years, which have left deep scars in the Romanian society. Also, in the context of the PNRR (National Recovery and Resilience Plan) and the announced renovations, we notice that 7 out of 10 Romanians want to have a say about the materials used to insulate the building facades in which they live, and 1 out of 2 would choose non-combustible materials. This is a very clear message for decision makers and local administration when implementing projects with money from NextGeneration," said Florin Popescu, Business Unit Director, ROCKWOOL Balkans.
"It is obvious that Romanians, who are well known for their strong sense of ownership, have been and will continue to be interested in renovating and improving their homes. The results of our study confirm this, 8 out of 10 residents plan to start housing renovation projects in the next 3 years. Given the current socio-economic context, marked by rising prices and inflation, we can explain the tendency of Romanians to focus on functional solutions in the future as they will allow them to improve the energy efficiency of their homes and thus, to save money and pay lower bills," said Marius Luican, CEO, Reveal Marketing Research.