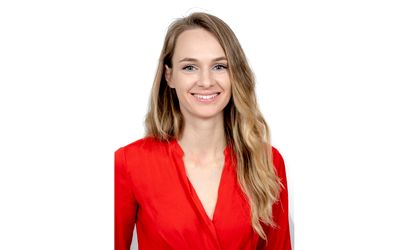 Written by Cristina Ion, Knowledge Manager & Talent Partner @Amrop Romania
The obvious questions here is – Can one still win in retail during these tough times? The ongoing coronavirus pandemic has completely changed the way people live, work, shop or eat. We came to realize that the world will never go back to normal, but rather find a new way forward, entirely different than what we were used to.
In the consumer space, the coronavirus has acted as an accelerant to the consumer preferences and business models shift, retail being one of the sectors most affected by the crisis – both in positive and negative ways (KPMG, 2020). Grocery stores, pharmacies, or ecommerce players are all sustaining consumer access to essentials, while the nonessential retail sector is still dealing with store closures and sharp declines in discretionary consumer spending. Given all this, the ability to predict and manage demand has never been more important (KPMG, 2020). Asked how long they think it will take to recover, over a third of financial leaders in consumer industries think it will take six to twelve months or even longer for business to return to normal, while some believe it may take several years to get back to do so.
With so many issues going around, it can become overwhelming for leaders to focus on what is important and brings added value. In doing so, winning in retail during the coronavirus pandemic means:
Being nimble – listen to what your customers want and adapt. At global level, IKEA has implemented a drive-through system to make it easier and safer for its customers to order and pick up their furniture (Deloitte, 2020).
Being innovative – this is the right time to experiment. Research (PwC, 2020) conducted shows that consumers are now 50 percent more willing to try new brands. This is also the right time to reshape, redesign or rethink physical space- either by repurposing existing retail space, or optimizing stores and imposing strict guidelines for safety concerns (consumers scheduling their shopping time, closing down the fitting rooms and using Augmented Reality as a way to try out clothes etc.)
Being honest and transparent – now more than ever, retailers need to focus on creating that human connection with their customers (Forbes, 2020) (KPMG, 2020). This is the opportunity to focus on purpose, rather than value. Global trends show that retailers bring more local products onto their shelves. Not only this is a push into the local economy, but it will give consumers a better understanding of the full supply chain of their products.
Being aware of the external environment – although it may seem counterintuitive, think about forging new alliances, developing fruitful partnerships, even open up the door for potential M&As. Something to learn from the last recession is that retailers that continue to make organic and inorganic investments during crises typically outperform competitors over the long term. Studies (McKinsey, 2020) show that companies that outperformed during the last recession participated in 10% more and 1.8 times larger deals than companies that remained steady. Be it mixing offline with online, expanding into new categories, or marketplace consolidation, partnerships are instrumental (McKinsey, 2020). In Romania, Noriel and Profi have partnered, with the grocery retailer creating packages of products that are sold on the toy retailer's website. In the same time, Carturesti signed a partnership agreement with Mega Image, making the bookstore chain's products available on the shelves of the Dutch grocery retailer.