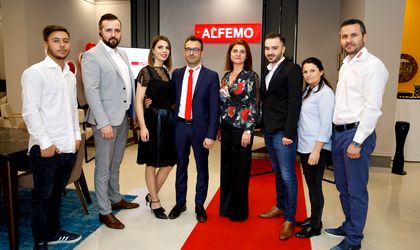 Alfemo, one of Turkey's most prestigious furniture manufacturers, has opened its first showroom in Pipera, Bucharest through Kids Room Decoration as the Master Franchisee.
With ready-made furniture and accessories available in a wide range of colors, sizes and design styles for the bedroom, living room and dining room, Alfemo is Turkey's second largest company in this sector in terms of size and turnover.
"Located on Boulevardul Pipera on a surface of 1,500 sqm, the Bucharest showroom is distributed on 3 floors, arranged in a new, modern and original style that fully follows Alfemo's international concept. The value of the investment is approximately EUR 500,000," said Andrea Tomaselli, Alfemo Romania general manager.
The franchise owners, Andrea and Oana Tomaselli, were distributors for the Alfemo children's line in Romania, available in Braila and online at kids-room.ro, as well as through other distributors in the country.
"This step, the opening of the Alfemo franchise, came as a natural decision to develop, promote and strengthen the brand in Romania for the whole range of products, not just for the children's collections. This year we will also launch the first Alfemo online store," said Oana Tomaselli.
The inauguration of the Bucharest showroom is part of a plan to open more than 100 of Alfemo's own stores by 2023, and to develop a network of stores in the largest cities in the country through franchise programs.