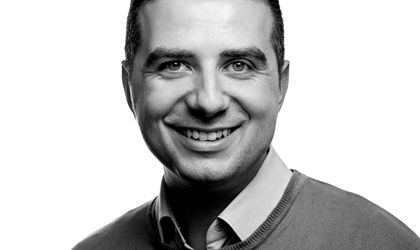 The Romanian manufacturer of games and toys, D-Toys, entered this year on Western European markets and has plans to expand across the continent. Known for the ROOVI brand, the company has been advised by APTIQ Global through Accountess I APTIQ Tax Romania, APTIQ Legal Romania and APTIQ Legal Germany, in view of its expansion.
This happens after last year the company managed to attract a 2 million euros investment from the Black Sea Fund for the development of the brand, products and infrastructure for production and storage.
D-Toys registered last year a turnover of almost 16 million lei, the majority contribution being represented by domestic sales. From 2022, ROOVI branded games and toys, produced by D-Toys, are also available on the markets of Germany, Austria, Switzerland and are due to reach all over Europe.
"Since our inception in 2001, we have set out to bring people together, to offer them places and to spend quality time. In the times we live in, where everything has to happen quickly, people can be happier if they learn again the joy of playing, of investing in time personally, with children, family and friends. After 20 years in which we have created joy for our customers in Romania, in 2022 we are also confidently stepping towards the Western European markets where we come up with ROOVI products, superior in terms of quality and safety to the import alternatives in Asia", says Alex Bute, CEO of D-Toys.
D-Toys produces educational, social games and puzzles for children and adults in the factory in Sfântu Gheorghe, where 120 people work.
Entry into the large markets of Europe is an action that requires very clear and well-structured information. In this regard, Accountess I APTIQ Tax Romania, as part of APTIQ Global,  advised D-Toys in streamlining workflows and submitting documents, preparing new internal procedures and training human resources, optimizing payment flows and cashflow.
"Expansion into the new markets is an important step for D-Toys and we have a good feeling because we have been close to them throughout the process. It is second nature for Accountess I APTIQ Tax Romania to be involved in the future plans of our clients, beyond accounting figures, and to build together each stage of success stories, such as entering new markets. Our experts worked side by side with the D-Toys team to ensure that the workflows, procedures, cashflow and other significant details for this step are achieved to the necessary standards", said Mihaela Teleman, CEO Accountess I APTIQ Tax Romania. 
With a team of more than 300 consultants, APTIQ Global assists its clients in expanding their activity across borders, by offering a package of complex services which, in addition to tax consultancy, audit, human resources and payroll, covers areas such as legal&compliance assistance, M&A, management consulting and IT&C advisory.
"It was a pleasure working with D-Toys, an innovative company with a long-term vision. Europe is a profitable market for Romanian companies that can and want to expand, an advantage being also the common legislative and financial framework that we can capitalize on to their benefit" said Andreas Ludl, Chairman of APTIQ Global Executive Board, who provided legal services through APTIQ Legal Germany for D-Toys's expansion in Europe.