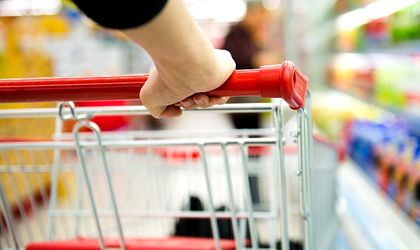 Nonfood retailers are among the most affected by measures taken during the state of emergency to prevent the spread of Covid-19. 45 percent of retail tenants expect over 30 percent decrease of their turnover in 2020 and another 39 percent foresee up to 30 percent declines as a result of these at least 2 months of no trading, with slow recovery expected in the second half of this year, according to a study conducted by Colliers International's Retail Division among 84 tenants and 21 landlords from the retail sector in Romania.
Medium to long-term effects are still difficult to evaluate, especially considering uncertainties regarding possible further measures that could be applied by authorities after May 15th. However, retail landlords already have support measures in place for tenants that are affected by the emergency state, like suspending rent payments for the no trading period, potentially with later means of compensation, or closing part of the centers in order to reduce the value of the service charge that is supported by tenants. Colliers International's study is part of a broader analysis of the overall real estate market outlook, based on relevant insights from all market segments, which is presented in this period with the objective of bringing some clarity about the market.
88 percent of the retailers applied for technical unemployment measure
Retailers' reaction to the government's decision to close non-essential stores was immediate and in order to minimize impact of the current context. As a result, 62 percent of tenants suspended or delayed rental and utilities payments and 52 percent applied for rent reductions when stores will be reopened, according to Colliers International's study among retail tenants active mainly in fashion, food and beverage, cosmetics, services, entertainment, services or beauty. In addition, to support business recovery, 88 percent applied for the technical unemployment facility, 48 percent will use the tax payment delay offered by the state and 33 percent will suspend the financing payments until the end of year.
On the other hand, 67 percent of retailers are concentrating to compensate for the loss from the brick and mortar presence with alternative sale channels, but only part of the loss is expected to be recovered though this channel. About 36 percent expect online sales to grow this year, of which half count on at least 20 percent increase. However, 22 percent of retailers believe sales will decline even on this channel, due to low consumption appetite.
62 percent of retail landlords suspended rent payment for non-trading retailers
Landlords of retail spaces also reacted rapidly in the current context, closing part of the shopping centers, where it was physically possible (67 percent), renegotiating terms with third party suppliers (45 percent) and even with banks (29 percent), according to Colliers International's study among retail landlords. Almost all of them have also used some available state benefits, such as delay of tax payment (52 percent), technical unemployment (48 percent) and delayed bank payments (24 percent).
To support their tenants during the Covid-19 crisis, 62 percent of landlords have chosen to charge only service charges from retailers, in order to keep the retail centers clean, safe and the technical equipment in good order while trading is partially closed.
In this context, landlords are also expecting to see declines in net operating income in 2020, with 67 percent estimating a decline of up to 30 percent and another 24 percent considering more pronounced declines this year.
The retail market is expected to recover starting Q4 of 2020
First signs of recovery in the retail market are expected starting with Q4 2020, but with more consistent results in 2021, which shows that both retailers and landlords are confident in a relatively fast recovery.
"The assumptions are that if income levels of the vast majority of employees will not be significantly impacted and retail will be fully open starting with 1st of June, there will be mainly a psychological rebound on medium term. A slow recovery should be felt starting with autumn and continued with Christmas, which is the most important period of the year from the retail sales perspective. This means that if the population's purchase power will not decrease, the tendency will be to save more on the short term, but starting with September consumption should slowly pick up in the usual retail segments such as fashion, food & beverage, cosmetics, toys or stationary," says Simina Niculita, Partner & Head of Retail Agency at Colliers International.
More exactly, 67 percent of landlords and 51 percent of tenants expect to return to satisfactory business levels compared to levels before the Covid-19 epidemics by the end of 2021.