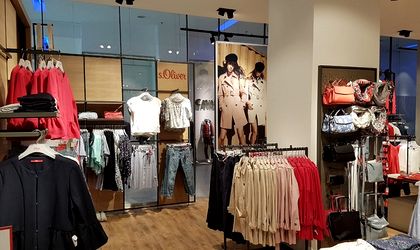 International fashion retailers S.Oliver and Comma have opened their first monobrand stores in Romania in AFI Palace Cotroceni.
The shopping centre has also introduced five other new stores: Armani Exchange, Haagen Dazs, Mizar, Top Line and Professor Puzzle.
AFI Palace Cotroceni promises to continue to surprise its visitors in the following months, including with a new entry in the gourmet category.
Amira Stanescu, marketing manager at AFI Cotroceni, said: "We are glad to announce that our commercial centre will host the first monobrand stores of fashion retailers that Romanians have been waiting for. We've also prepared surprises for shopping enthusiasts who are looking for new things in the beauty or food areas, so they're invited to come to AFI Cotroceni to discover them."
In April, the Sephora store in AFI Cotroceni will be expanded to 381 square meters and it will introduce a new design concept.
AFI Cotroceni opened its doors in 2009 and it is the largest shopping mall in Romania, with a total leasable area of over 90,000 sqm. The mall offers tens of fashion, accessories, electronics, home & deco brands and a generous entertainment area, including an ice skating ring and an indoor adventure park.