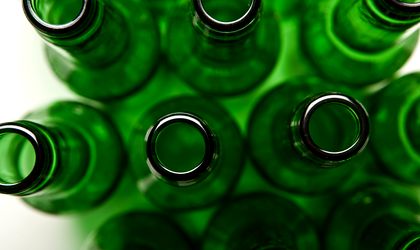 Some 8 million hl of beer was sold in Romania in the first semester of this year, down by almost 3 percent y-o-y, according to the Brewers of Romania Association, whose five main members – Bergenbier, Heineken Romania, Romaqua Group, United Romanian Breweries and Ursus Breweries – account for over 90 percent of the beer sold in the country.
"Given the public's ongoing low purchasing power, the capricious summer this year and higher excise taxes, the fears we had at the beginning of the year regarding the evolution of sales were, unfortunately, confirmed," said Andrew Highcock, the association's president and also president of Ursus Breweries.
Overall, the association does not expect the trend to change and predicts that this year's volumes will be below the 18.2 million hl reported in 2012. In value, the market reached some EUR 1.7-1.8 billion last year.
He added that like last year, the market's evolution was mostly driven by circumstantial factors. These created a favorable context in 2012 which in turn generated higher sales. Good summer weather and sports events were the main factors which pushed up the beer market by 7 percent last year compared to the previous one, as purchasing power showed no sign of improvement, said the association's members at that time.
In 2013, similar circumstantial factors influenced consumption; only this time around, fickle weather and a 10 percent higher excise tax (expressed in euros) led to sold volumes falling. On top of this, purchasing power showed no sign of improving. While a Romanian has to work on average 25 minutes to be able to buy a liter of beer, his or her German counterpart can afford the same volume by working only 3.7 minutes, according to Constantin Bratu, the Brewers of Romania Association's general director. Overall, the EU average is 5 minutes, he added.
With 98 percent of the beer drunk in Romania being produced locally, the beer industry is an important player in the local economy, according to the association. Since 2007, the industry has generated EUR 4 billion for the state budget, said Bratu. In 2012 alone, it contributed EUR 283 million in the form of VAT, excises, social security and other taxes. This was EUR 11 million above the 2011 level. Should consumption pick up, also helped by an adequate fiscal policy, the industry could generate even more and not only in the form of budget revenues, stressed the association's representatives.
The Brewers of Romania Association's members employ over 4,250 people in the 12 breweries they operate. Overall, however, the sector has created a total of 76,000 jobs locally, as for every employee working directly in the beer industry, another 13 jobs are generated elsewhere, in agriculture, distribution, transport, retail and sales, say officials.
Simona Bazavan